Fuel Outdoor Pizza Oven
Precision welds, intelligent design, the best materials and meticulous craftsmanship define our Outdoor Pizza Oven
Innovative Design Creates Culinary Perfection!
You deserve the best. At John Michael Kitchens, standards are set high because that's where you set your expectations. Our Outdoor Pizza Oven is built from the Corrosion Resistant Marine-Grade 316L stainless steel, handcrafted by veteran metal artists that take great pride in high quality American Made products. If homemade pizza is in your future, then there's no better place to look than the Fuel Outdoor Pizza Oven. Not limited to pizza, this Fuel Oven can accommodate food in several various sizes from chickens to roasts.
Elite Performance
The Fuel Outdoor Oven is an exceptional combination of refinement, dynamics, and design. The oven delivers form, function and performance by using premium materials that are elegantly crafted into a product design that delivers pure cooking enjoyment – sure to impress the most particular of backyard chefs. Crafted from the best materials and most studied practices, the Pizza Oven delivers exceptional cooking performance at temperatures greater than 800°, with only a 15 minute preheat time.
15 minute preheat time
3 minute pizza cook time
425 Square Inch Cooking Surface
8.85" Exterior Opening
Temperatures Exceeding 800+°
Sale Price: $3,999
Individually Controlled Dual Burners
Backup Igniter System
¾" Ceramic Hearth and Ceiling
Hinged Glass Front Doors
Made in the USA
Cater to Everyone's Taste
The Fuel Outdoor Pizza Oven redefines what an outdoor oven should be – fully functional. When it comes to benefits and usability – the Pizza Oven sets the bar. With 425 square inches of cooking surface, this Outdoor Pizza Oven is the largest outdoor oven in the market. The Pizza Oven is designed to exceed all expectations of what others might refer to as – an outdoor pizza oven.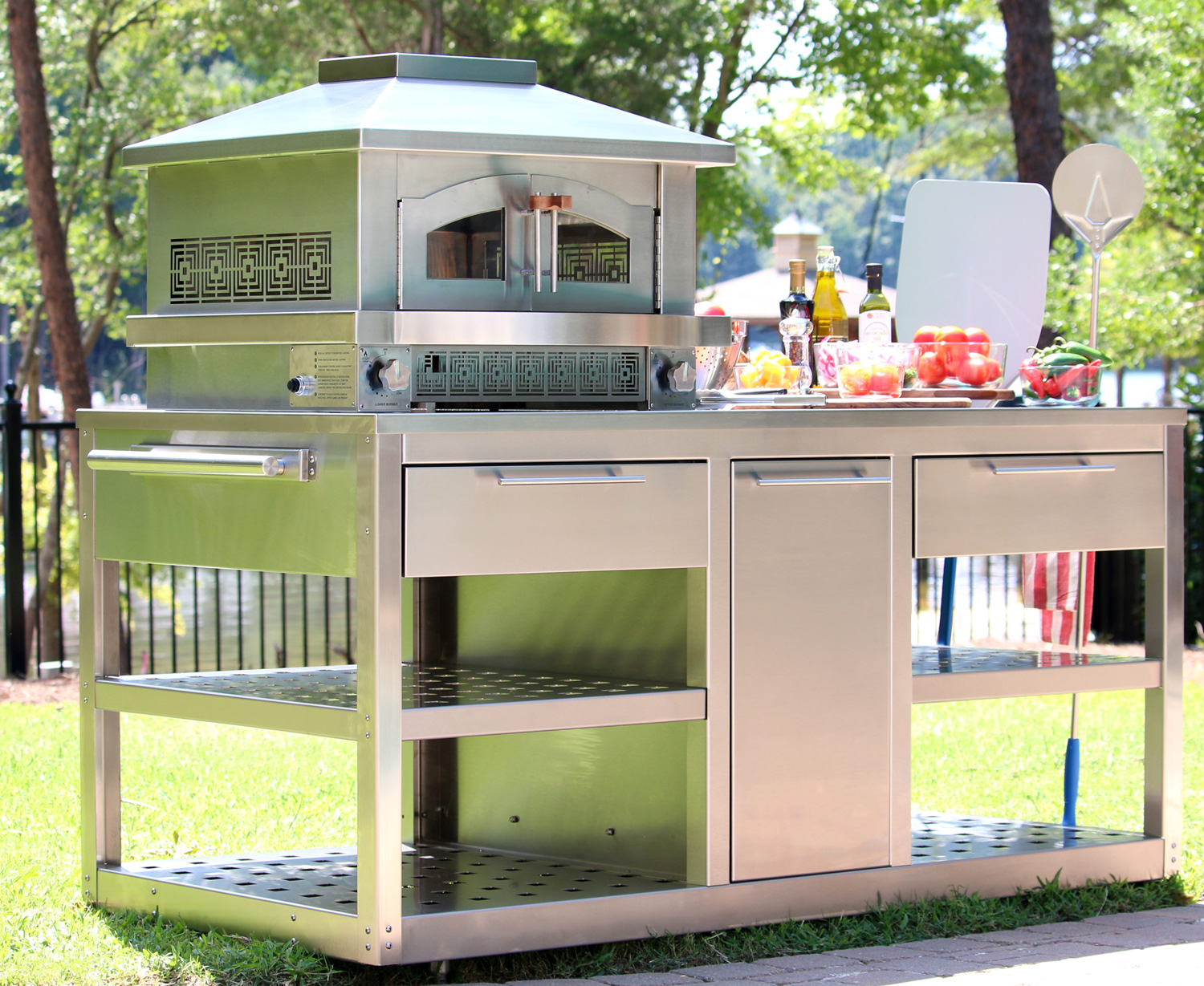 Play Video