Design Made Simple
---
Designing an Outdoor Kitchen can be a daunting task, but not when you choose John Michael Kitchens. Our professional design team is here to assist you the entire process ensuring that your outdoor kitchen layout is built specific to your needs. Not only is our client services team here to help but our cabinetry is also built with a "customer-first" approach. You can have peace of mind knowing that we use 316L Stainless Steel as our standard in construction which will provide the best corrosion resistant cabinetry in the market. As an added protection, every drawer and door is protected with a custom weatherproof gasket keeping rain and debris on the outside. If this wasn't enough, we also give you 2 different trim style options and an amazing 15 different color options to choose from!
The 4-Step Process
Submit Drawings, Dimensions, or Concepts
Receive Pricing & Drawings within 24-48 hrs.
Modify and/or Approve Quote & Drawings
Submit Payment & Be Placed on Build Schedule!
Why Choose John Michael Kitchens
We will have a fabulous dinner, bottle of wine, and a toast to you for all your help in making my outdoor kitchen fabulous. I especially appreciate your kind patience with all my questions while I figured the two kitchens out. Again, thank you.
Robin Y., California
Kitchen Layout Ideas & Examples
---
---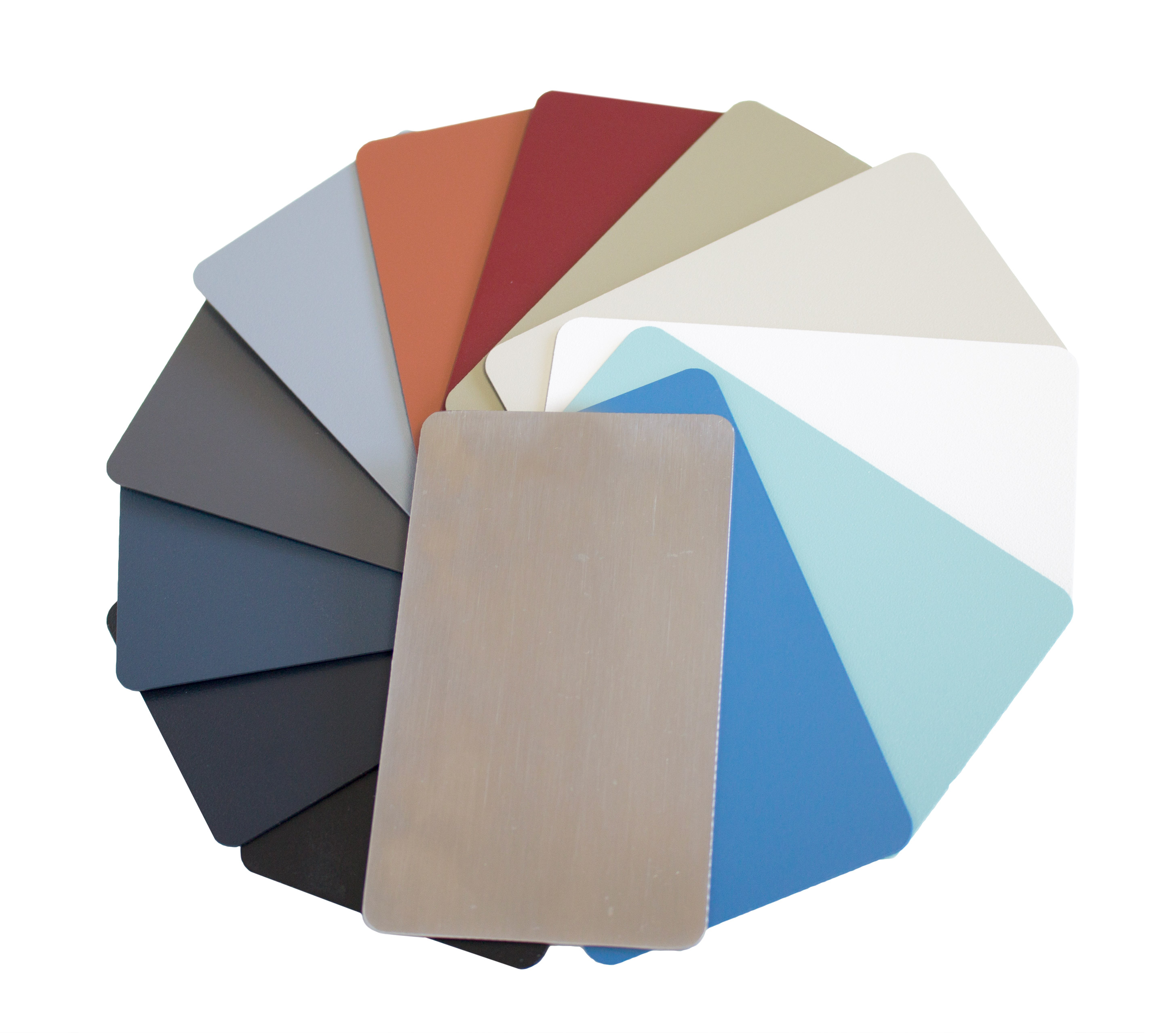 Customization to the Max
Customization is the essence of expression. John Michael Kitchens caters to our customers' most unique outdoor spaces with an added touch of American-Made stainless steel art. Find the perfect fit for your outdoor space with quarter-size, third-size, and half-size drawers. Cabinet doors and drawers are available in 2 unique paneling options – inset (shaker) or flat panel. Match your John Michael Outdoor Kitchens cabinetry with its surroundings by choosing from our 14 designer powder coat colors!

KITCHEN CABINETS
PHOTO GALLERY