The Ultimate Grill Cart
These large 72″ x 28″ bbq grill carts come standard with soft-close weatherproof drawers and a slide-out cutting board.These carts are constructed to withstand the harshest outdoor climates and built from heavy-gauge corrosion resistant 316L stainless steel. They also come with heavy-duty locking caster wheels to let you take your grilling mobile.
Locking Mobile Casters
Marine-Grade 316L Heavy-Gauge Stainless Steel
Fits Most Popular Grill Brands & Sizes
Designer Color Options Available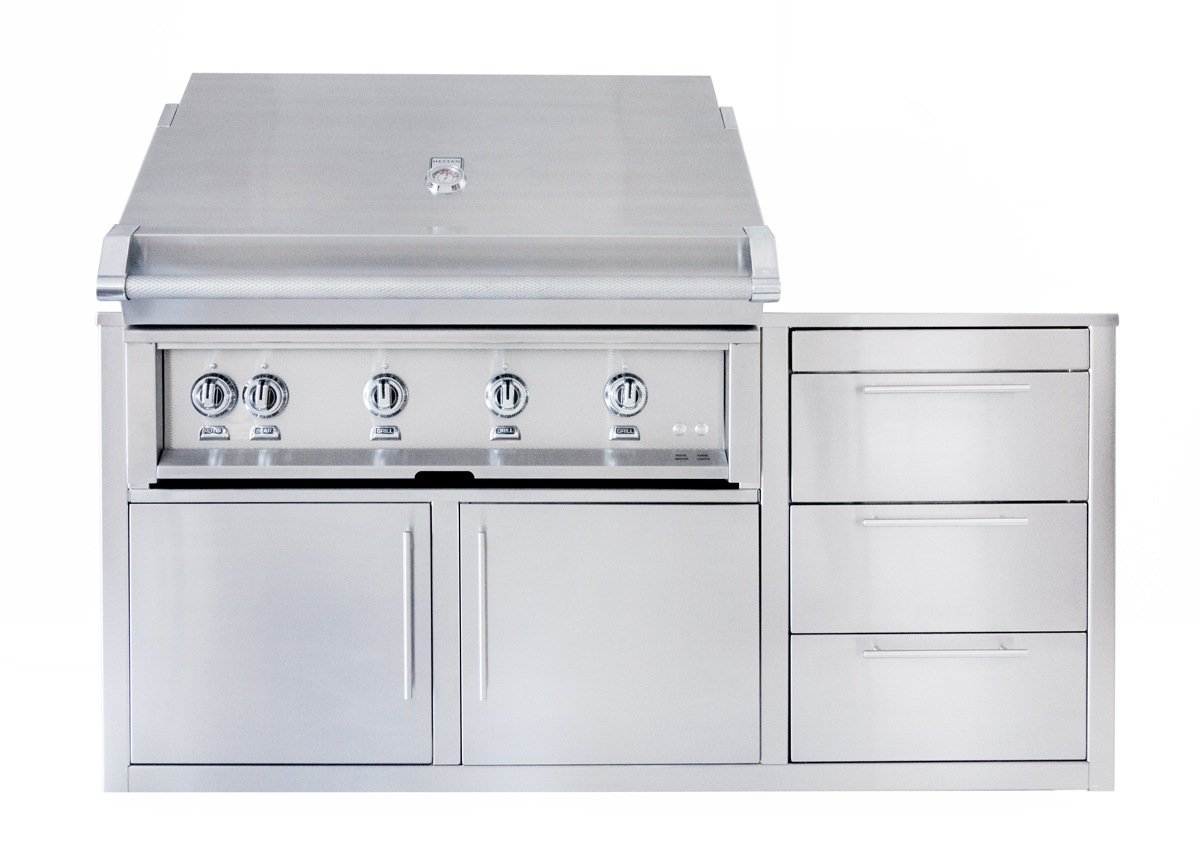 ---
*All Prices Include 36″ Grill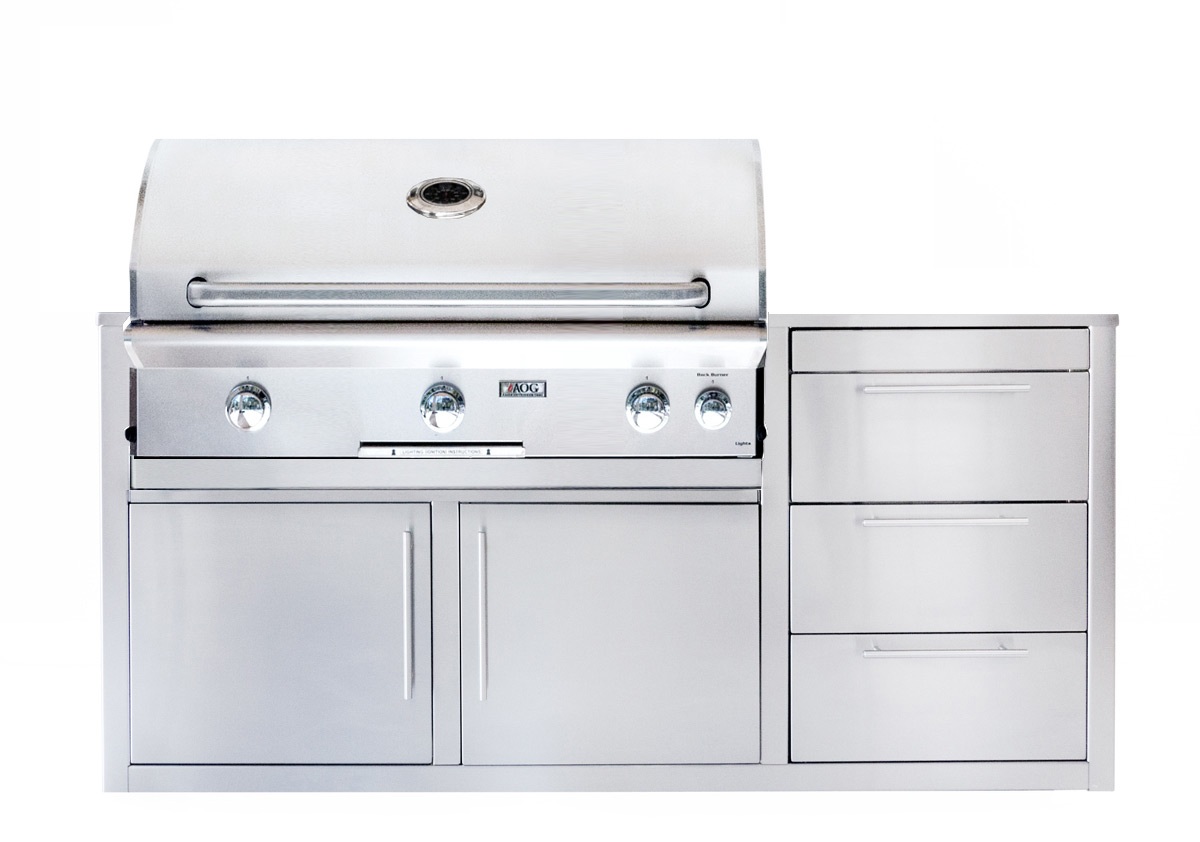 AOG Grill Cart
$7,294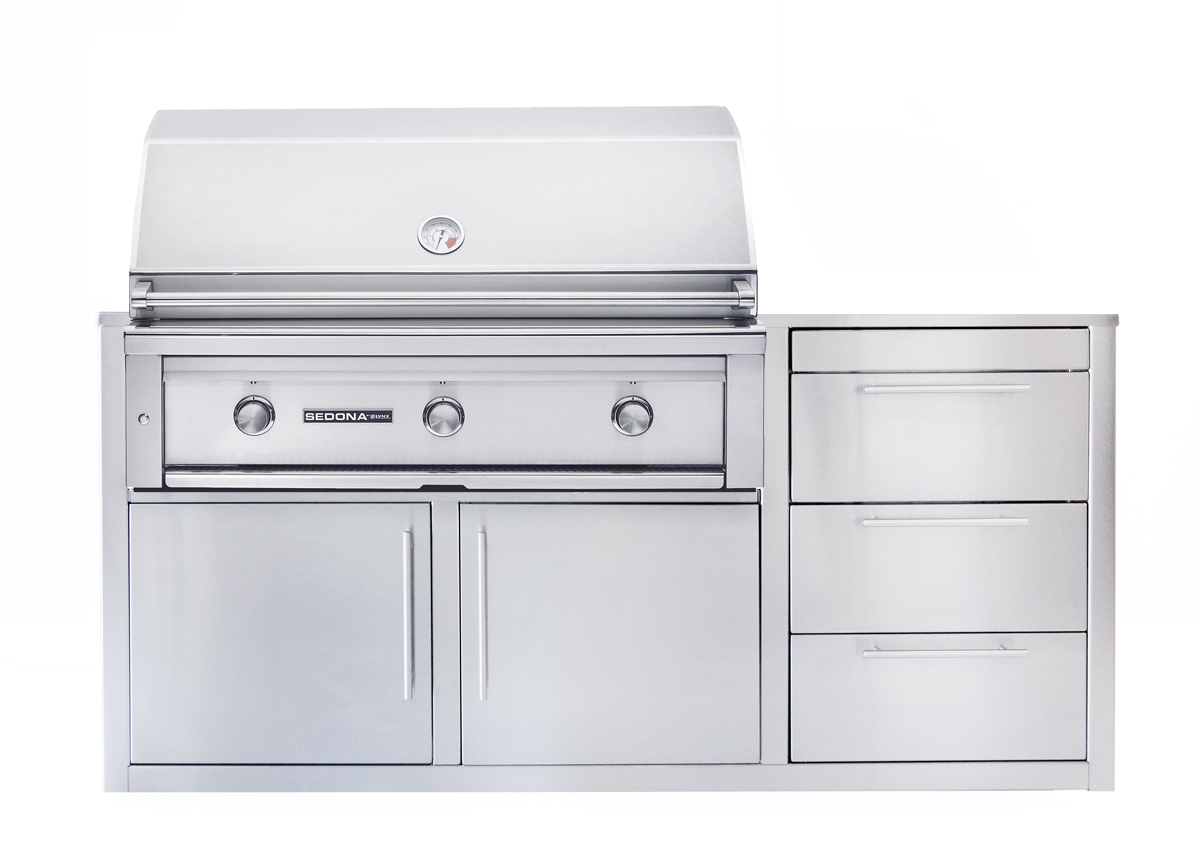 Lynx Sedona Grill Cart
$8,138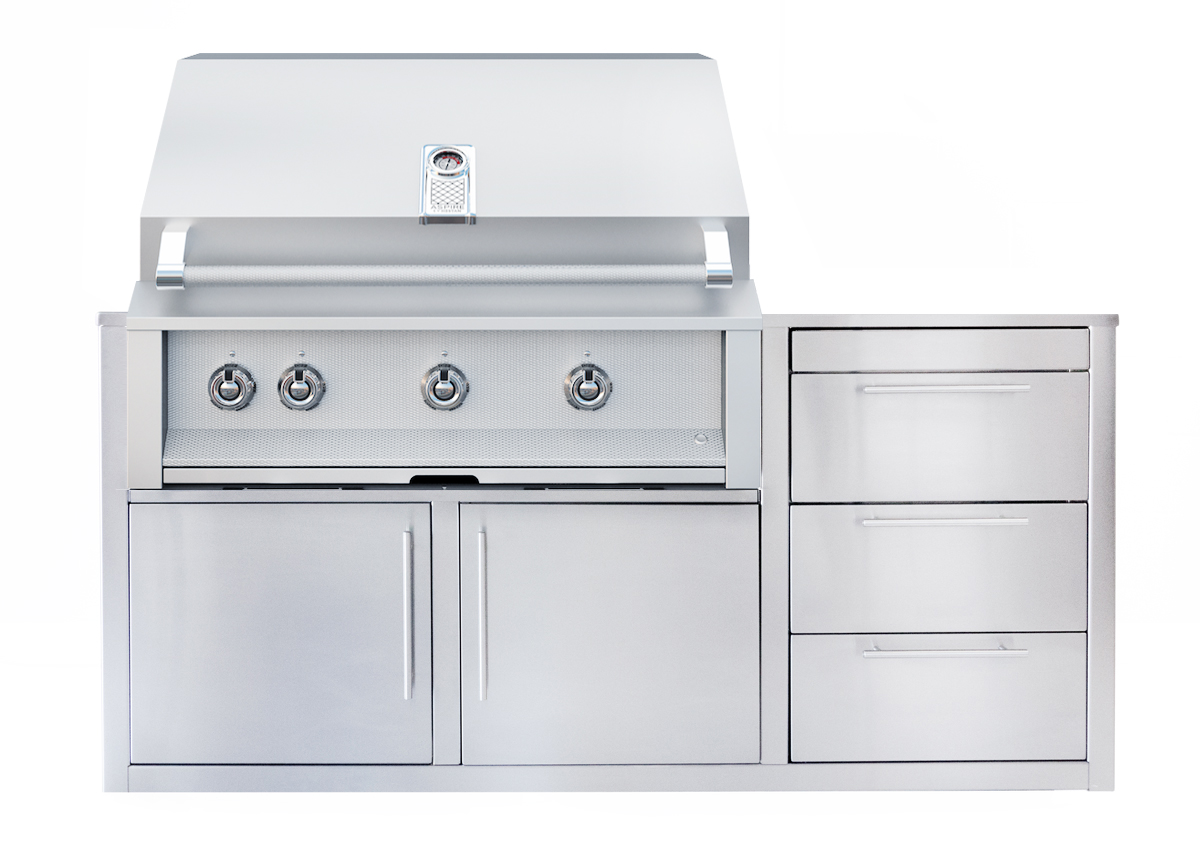 Hestan Aspire Grill Cart
$8,548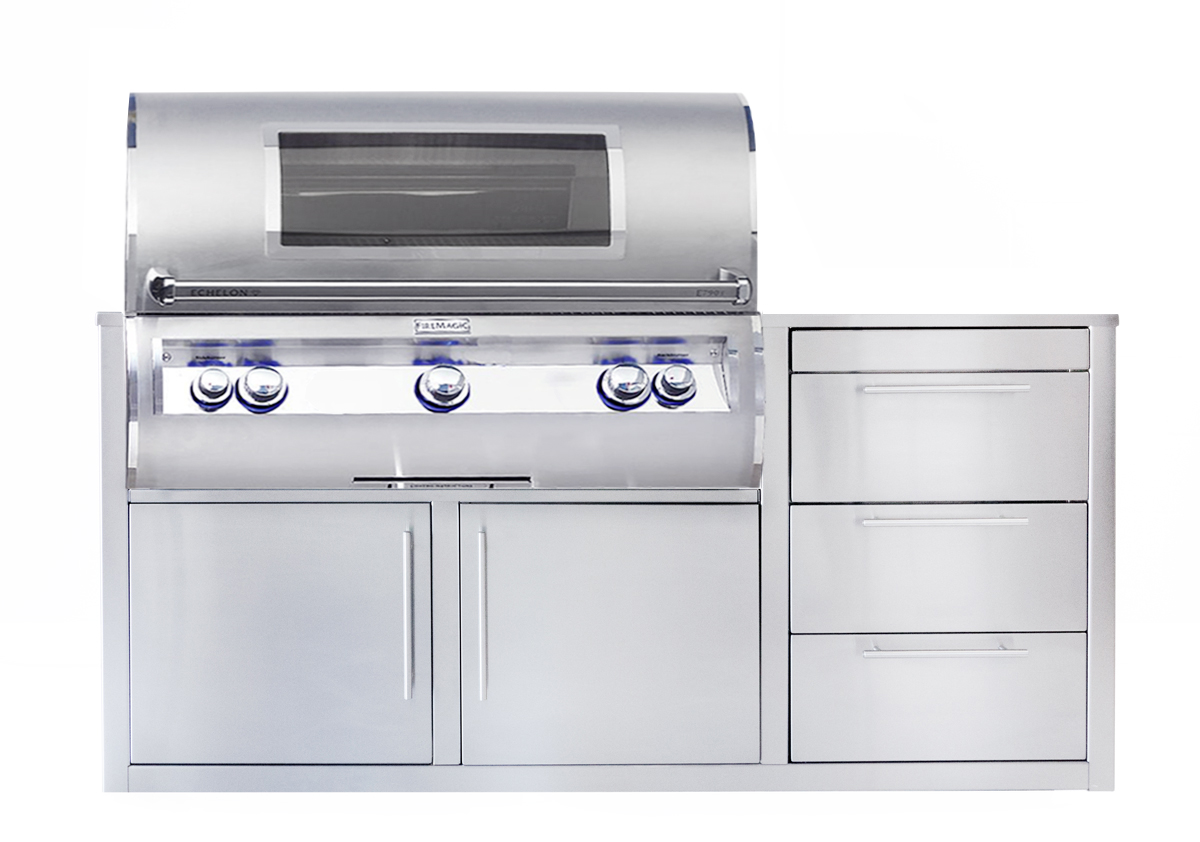 Fire Magic Grill Cart
$10,296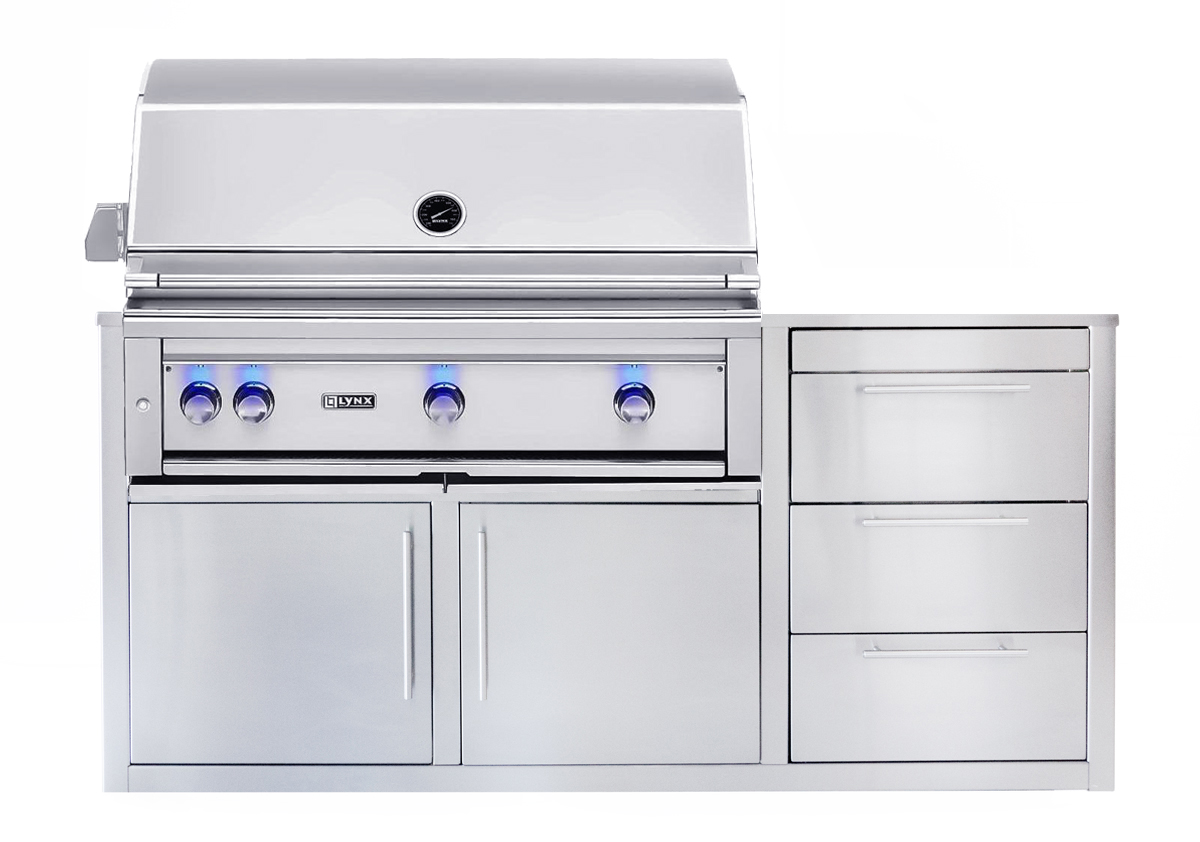 Lynx Pro Grill Cart
$10,858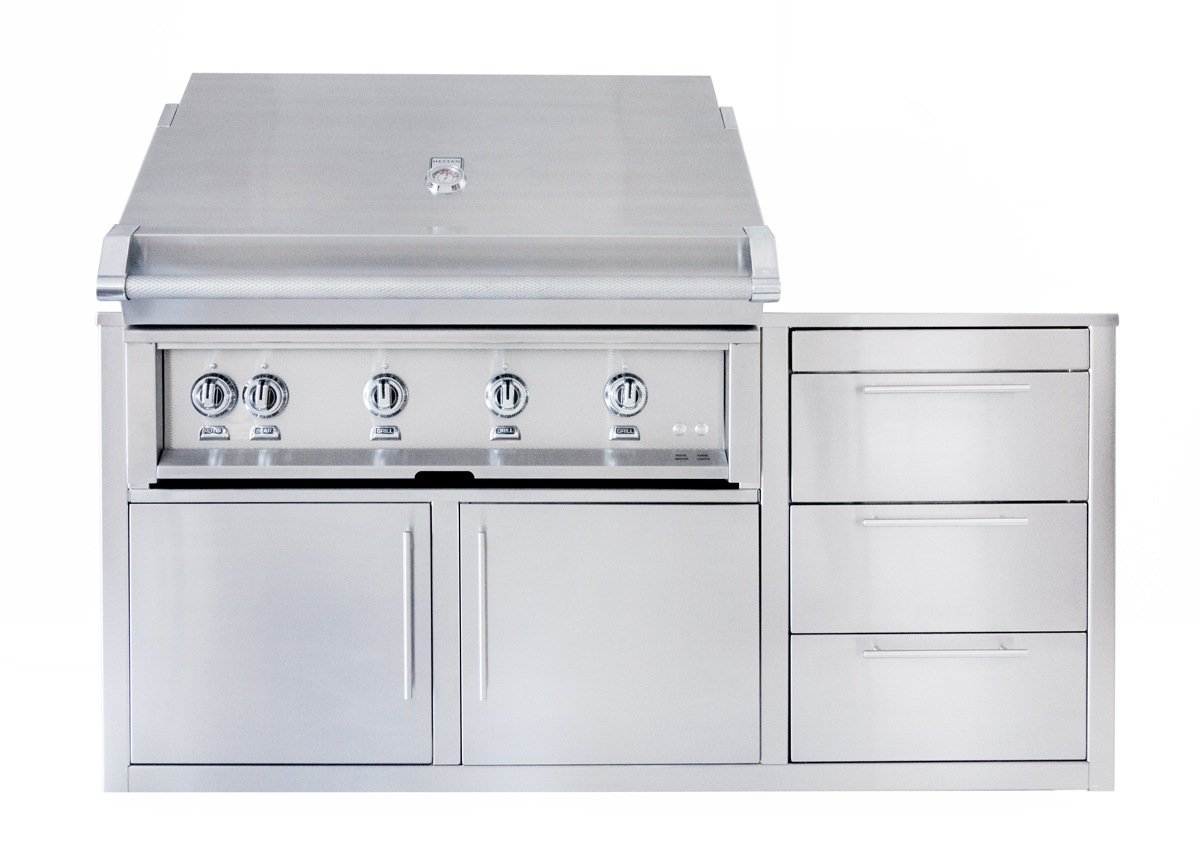 Hestan Grill Cart
$11,098
---
Already Have A BBQ Grill?
Not a problem, you can select the "No Grill" option at the order page and receive just the Grill Cart for $4999 and we will design the cart to hold your Grill. Please contact our Customer Service Team at 877-799-3199 or sales@johnmichaelkitchens.com to verify that we can accommodate your specific grill model and size.