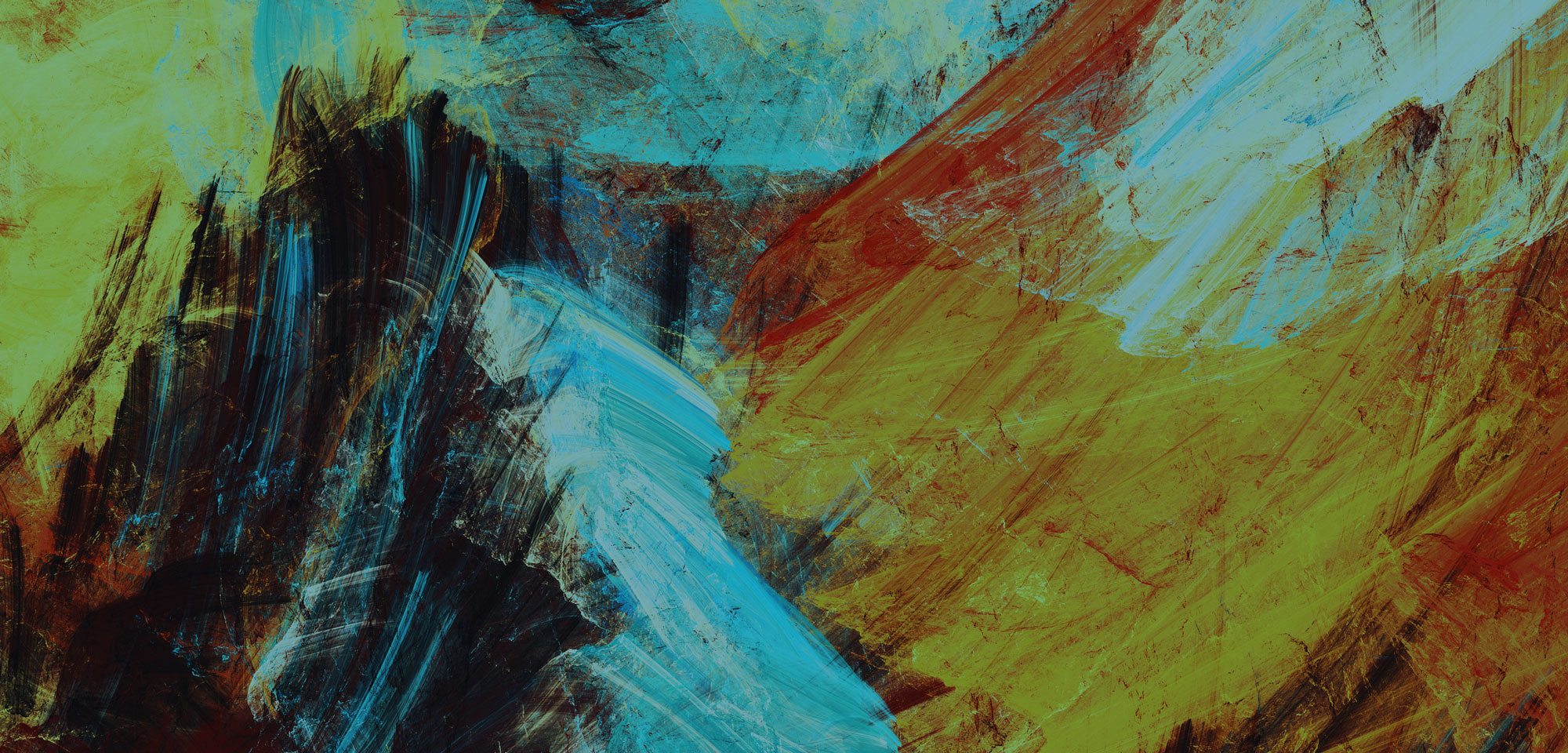 JMK Design Lab
Where Innovation & Creativity Collide!
At John Michael Kitchens we are constantly pushing our own limits and JMK Design Lab is somewhat John Michael's playground. This is where we can run wild with ideas whether they have been discussed for ages or were completely spur of the moment. Enjoy.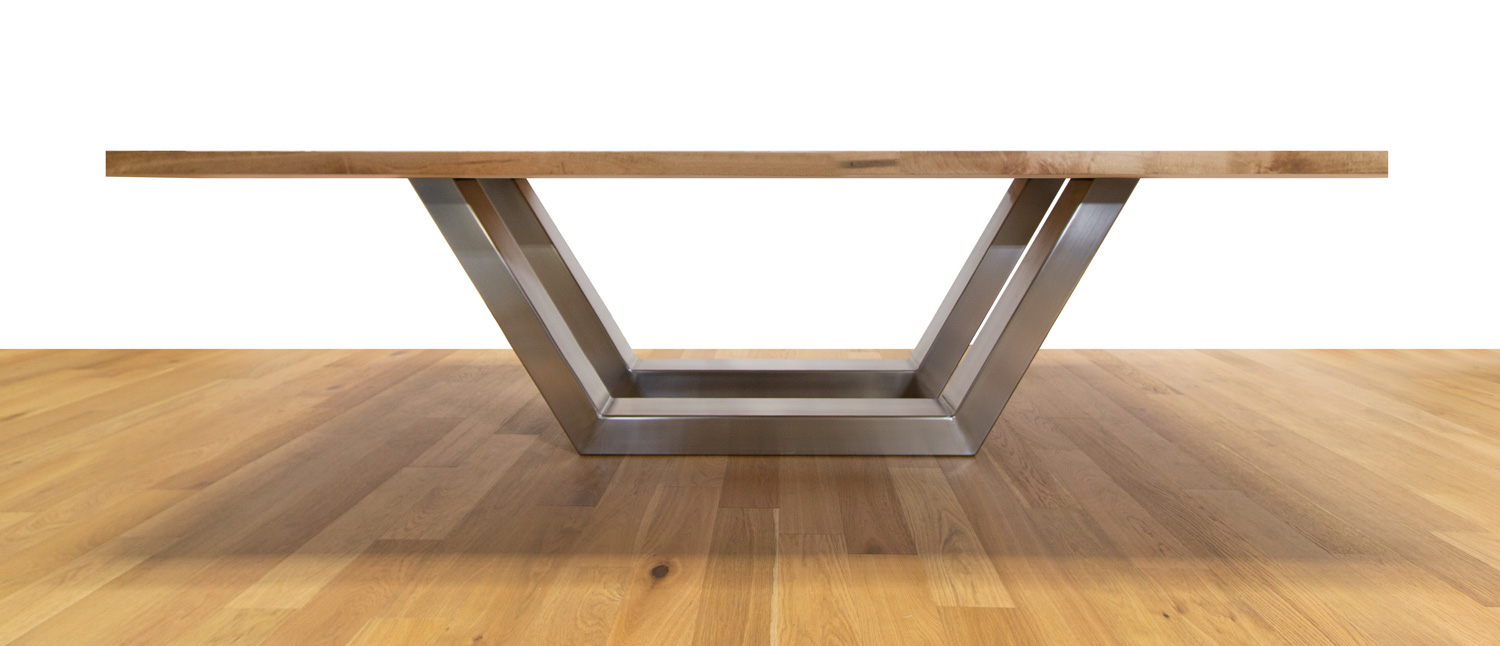 Teton Table
This thick butcher block table is grounded by its stunning brushed stainless legs.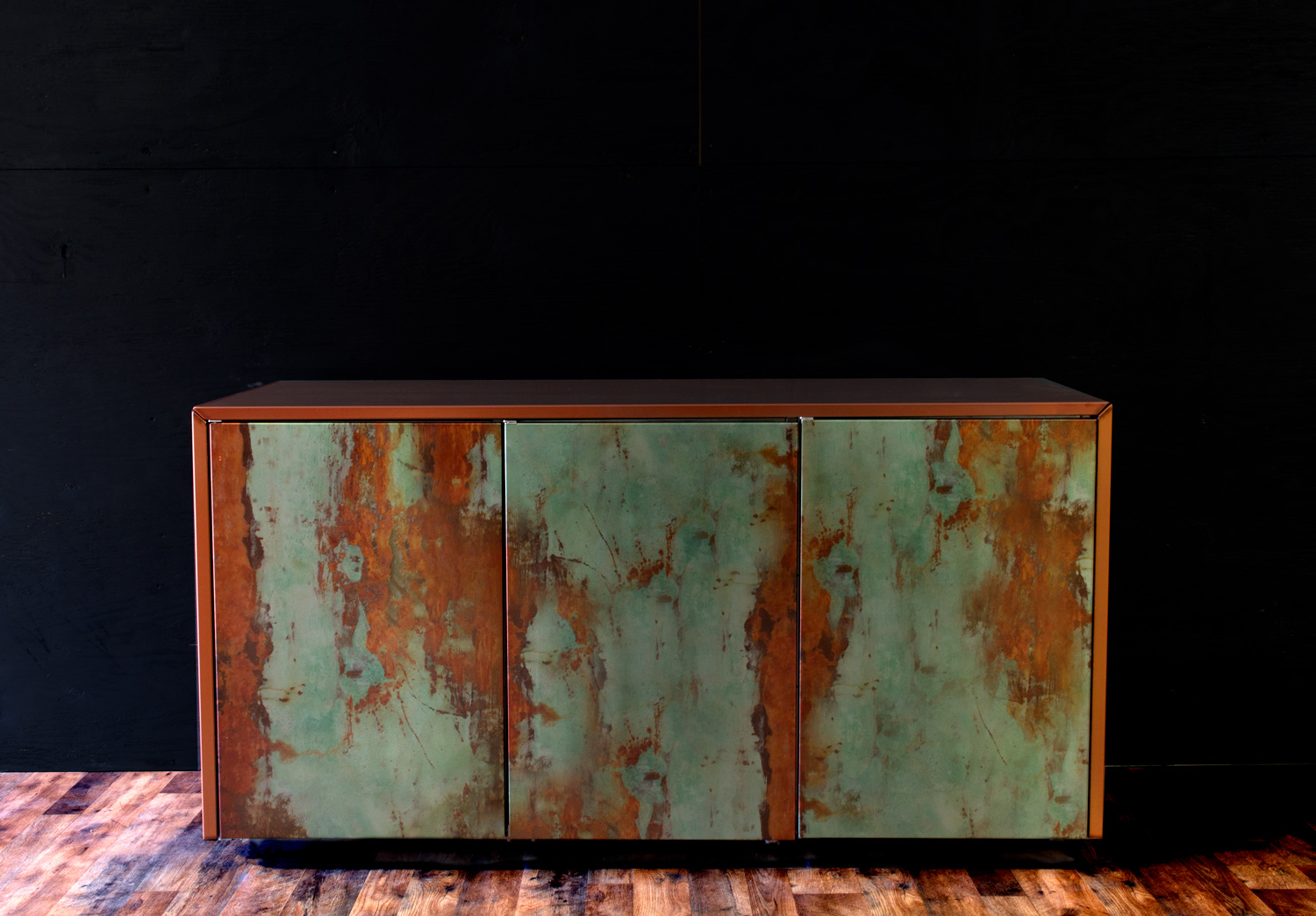 Copper Jewell
Experimenting with different patina patterns led to this gem.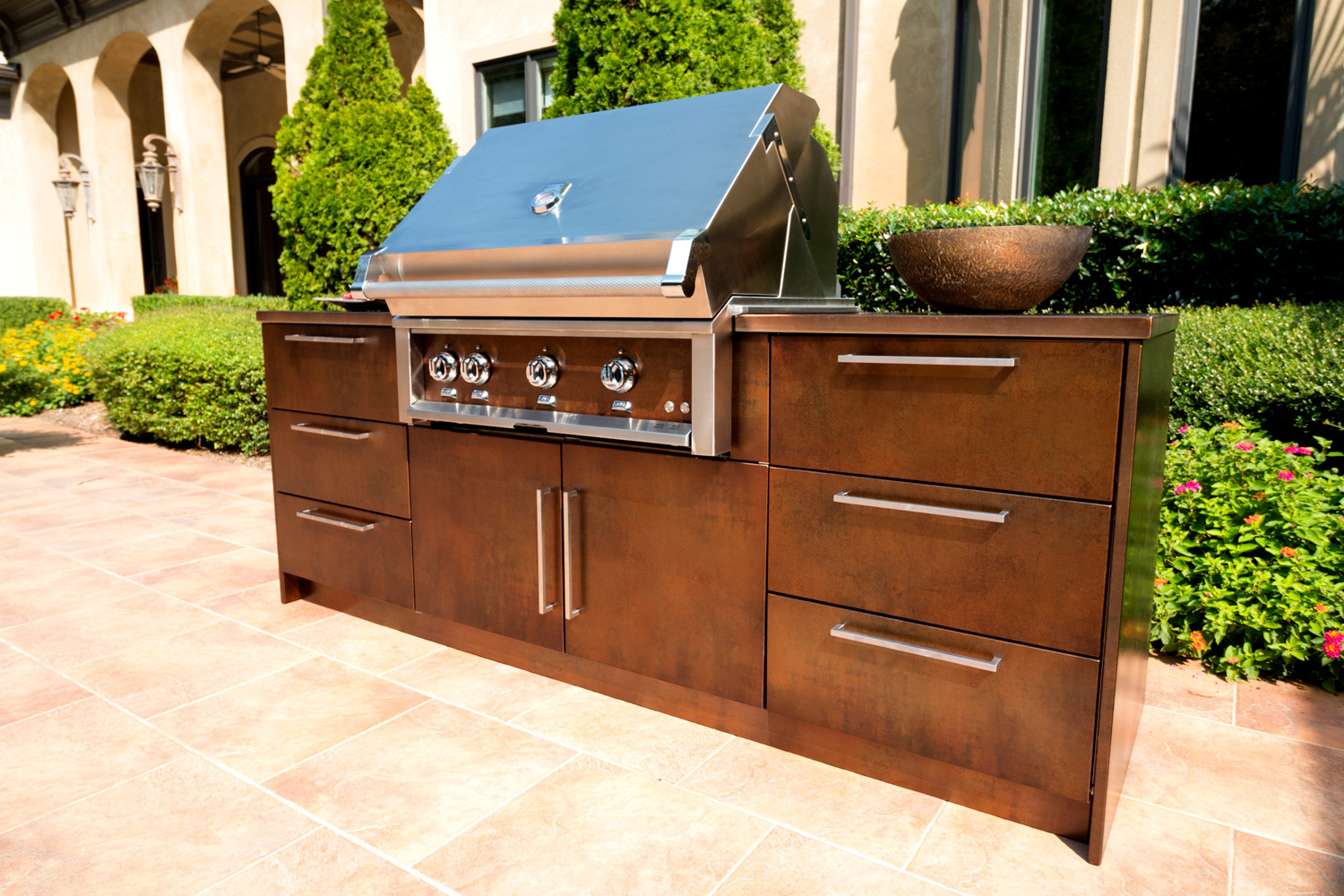 Harmonious Decay
The warm nature of the rust-weathered cabinetry beautifully offsets the clean cool stainless steel.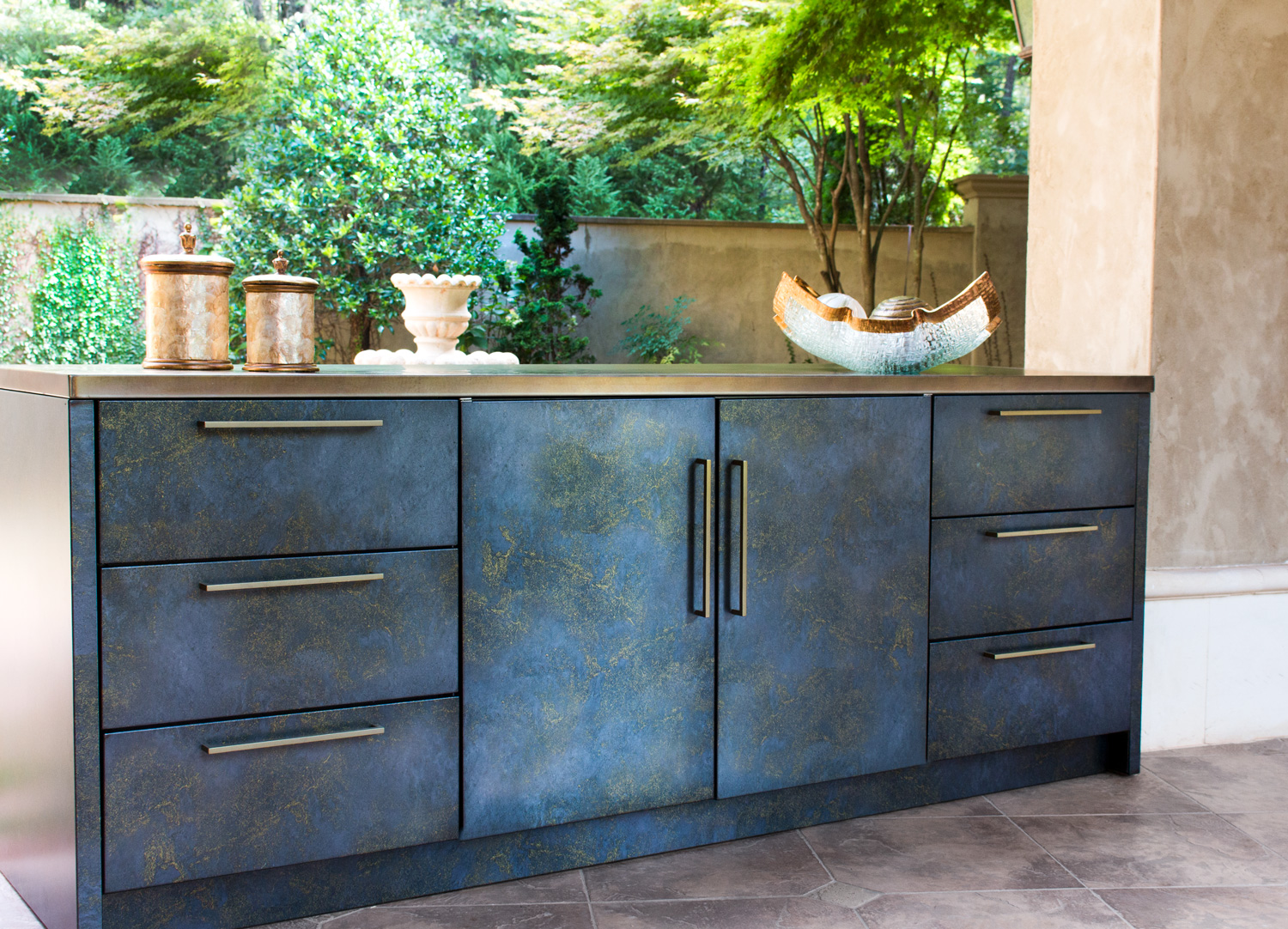 In Vein
(vain)
Resembles the bluish tint and gold veining of Lapis Lazuli, better known as Fool's Gold.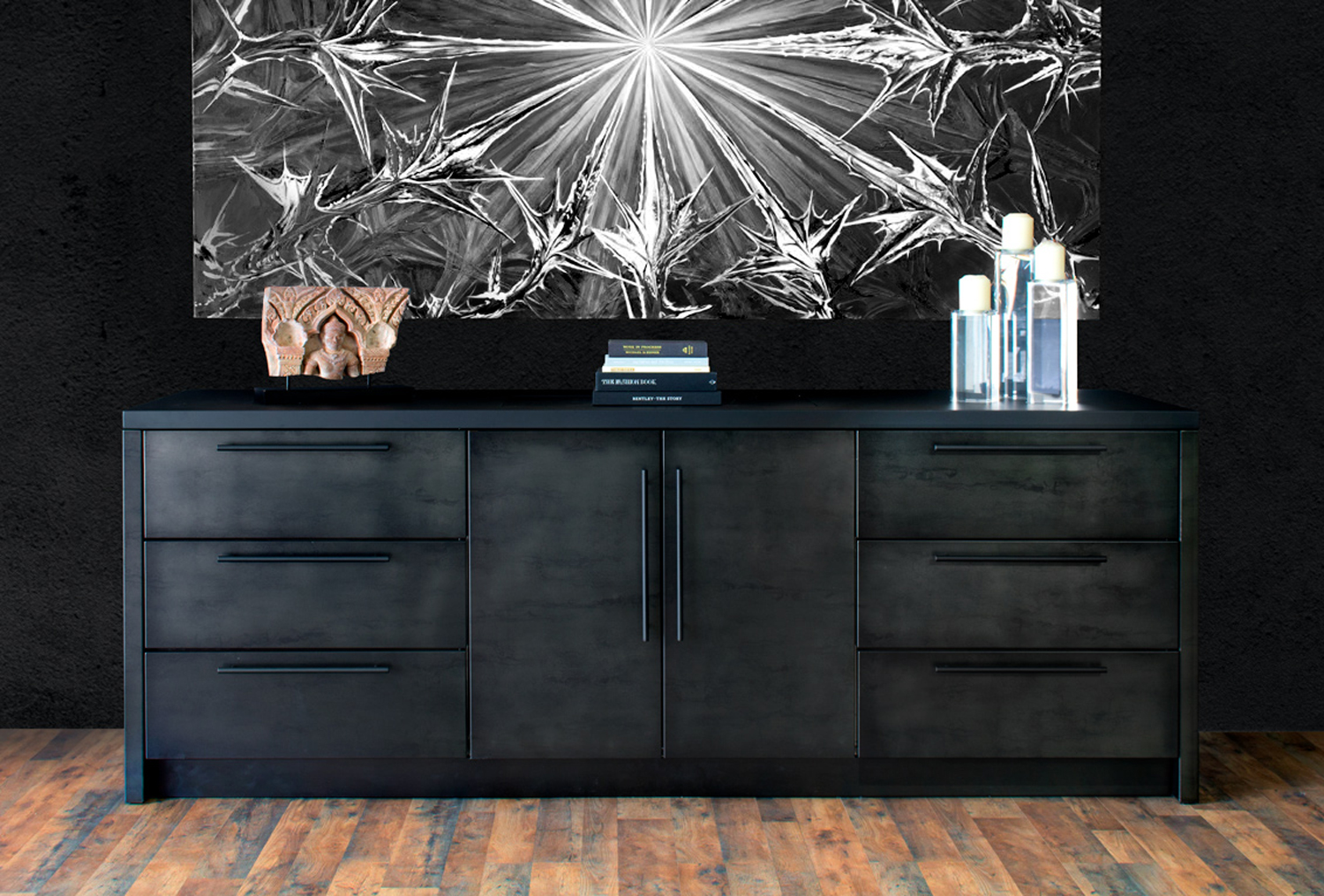 Dark & Stormy
This started as a project of mimicking designs found in raw unweathered corten steel but led to something much darker.