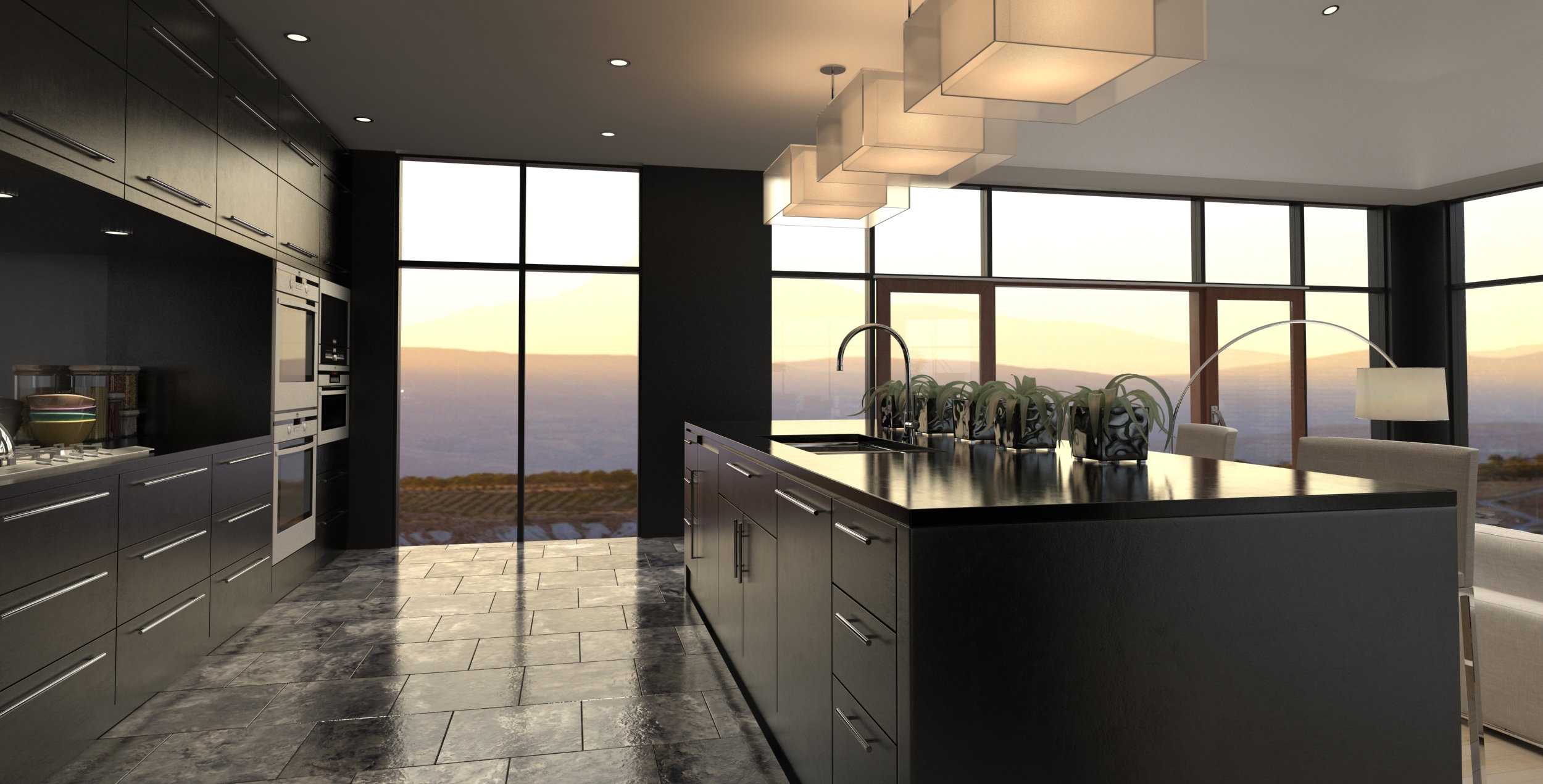 John Michael Design Center
Customization is the essence of expression. We cater to our customers' most unique spaces.
Realize your Vision
Design encompasses a lot of ideas, concepts, tastes, experiences, expectations and goals. These are all things we take very seriously when working with our clients to provide the most comprehensive, unique and customer centric kitchen designs. Every space is unique, every client is unique, and that is why every kitchen we design and build is one of a kind. Our professional design staff is by your side every moment of your kitchen design build experience.
The JMK Way
Submit Drawings, Plans, or Concepts
Receive Pricing & Drawings within 2-4 business days.
Revise drawings and Approve for Production
Submit Payment & builds can take from 4-12 weeks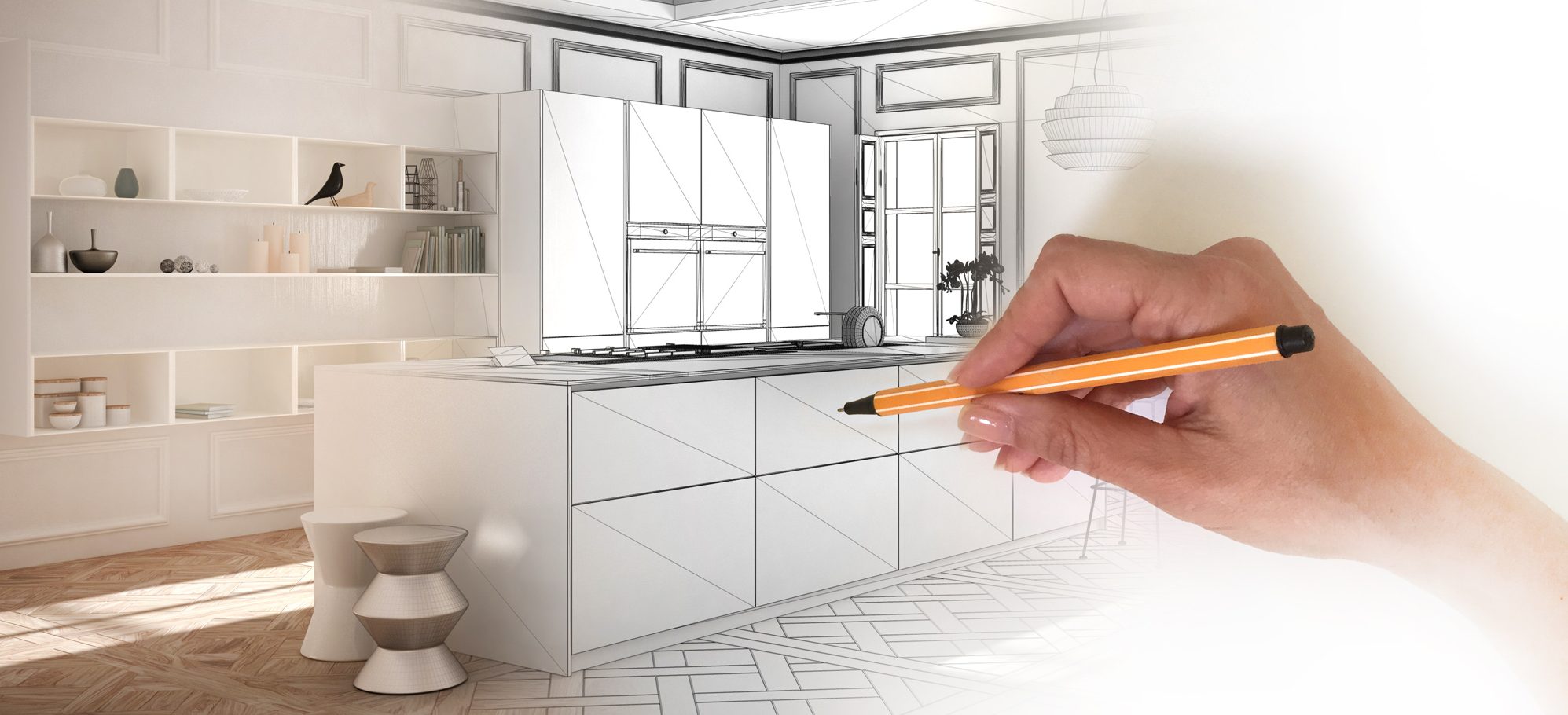 Customize Your Cabinets
---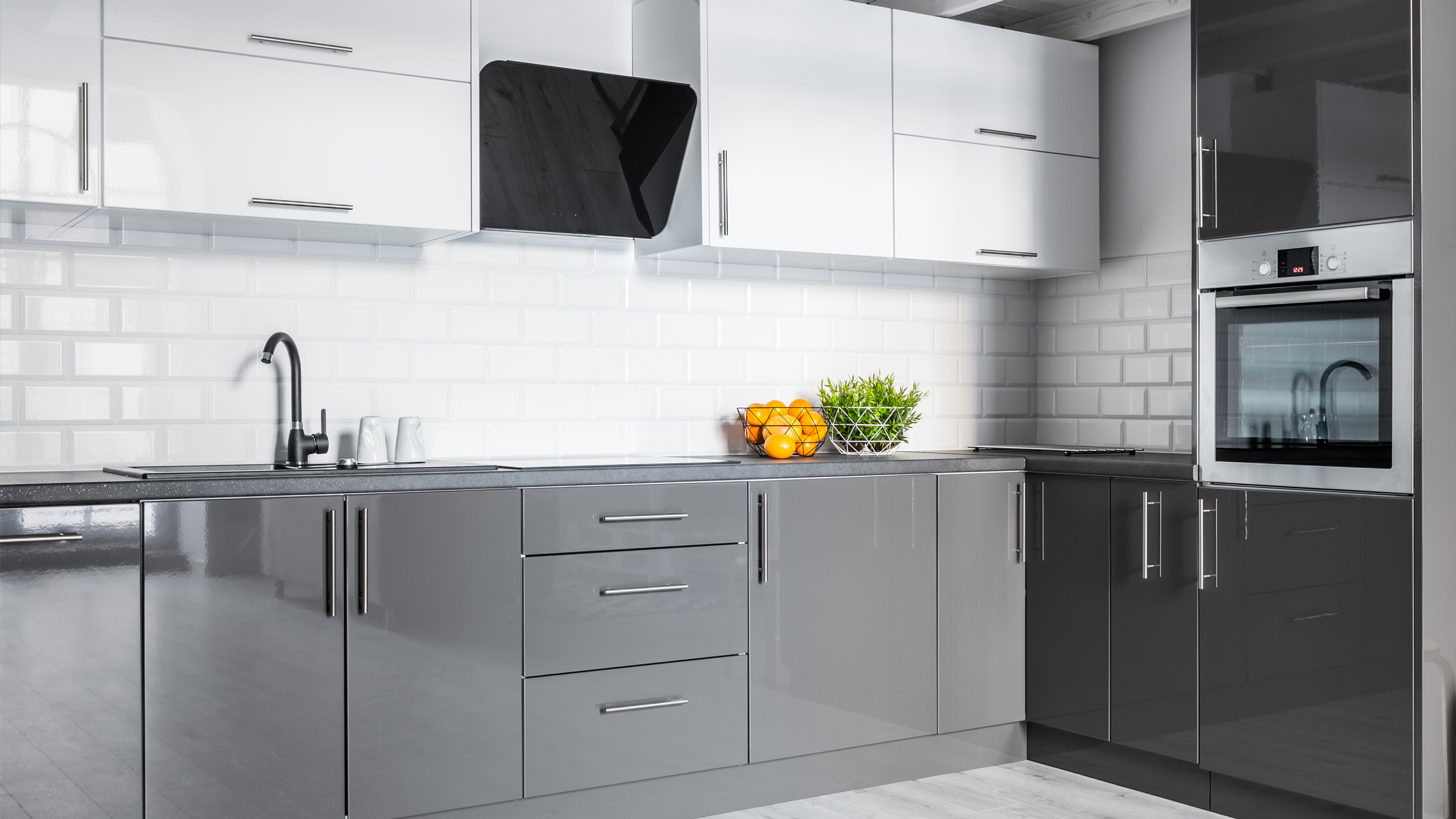 Indoor Kitchen Options
Walnut Boxes/Drawers/Shelves
Maple Boxes/Drawers/Shelves
Stainless Steel Boxes/Drawers/Shelves
Powder coated Stainless Steel Exteriors
Exotic Wood Slab Exteriors
Blum Movento Soft Close Hinges and Slides
Custom Drawer Inserts and Organizers
Flat, Sedona & Alta Exterior Trim Styles
Designer Curated Color Selection
Custom Hardware
Premium Appliances
Request A Quote
Cabinet & Drawer Material
(You are able to combine Wood Cabinet Bodies w/ Stainless Drawer Bodies and vice versa)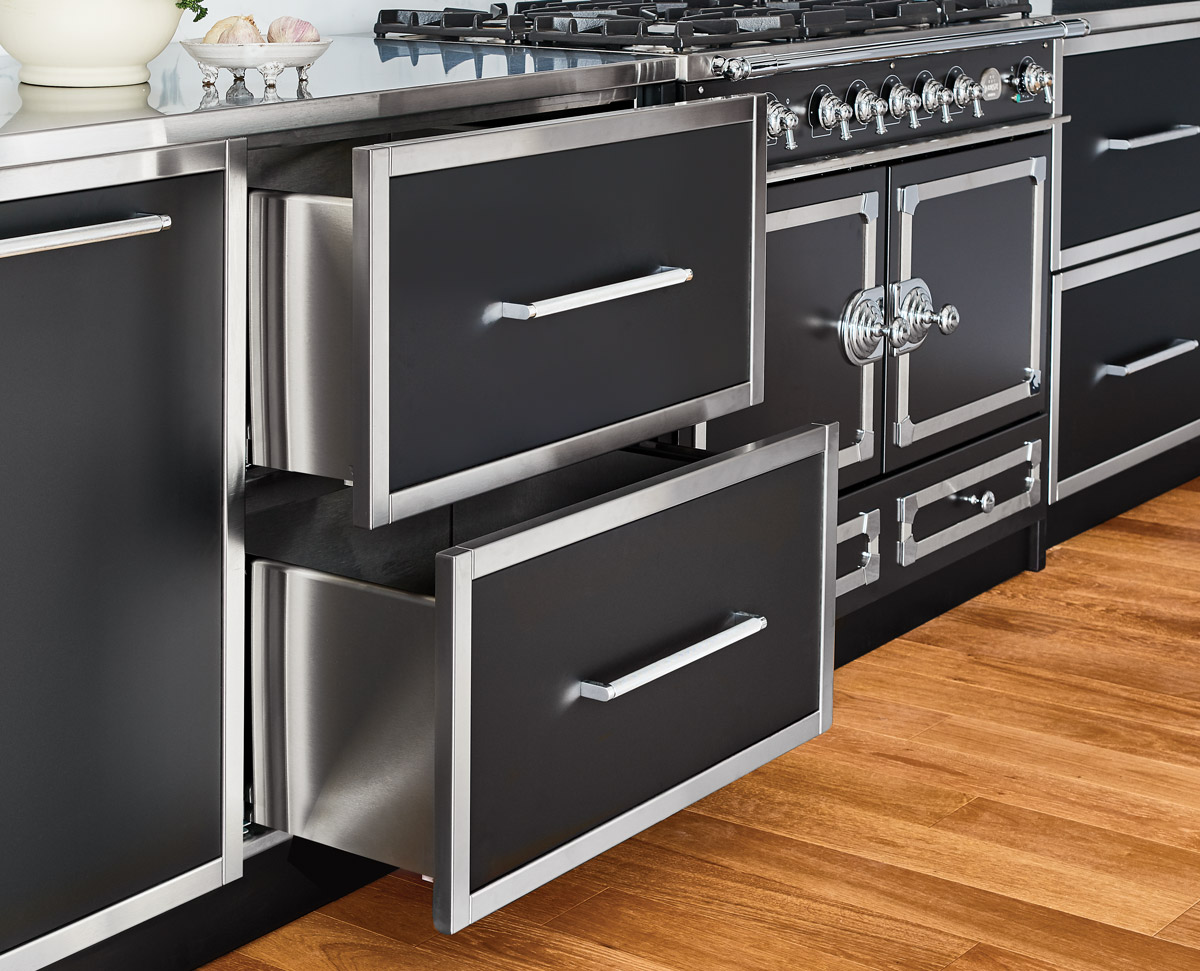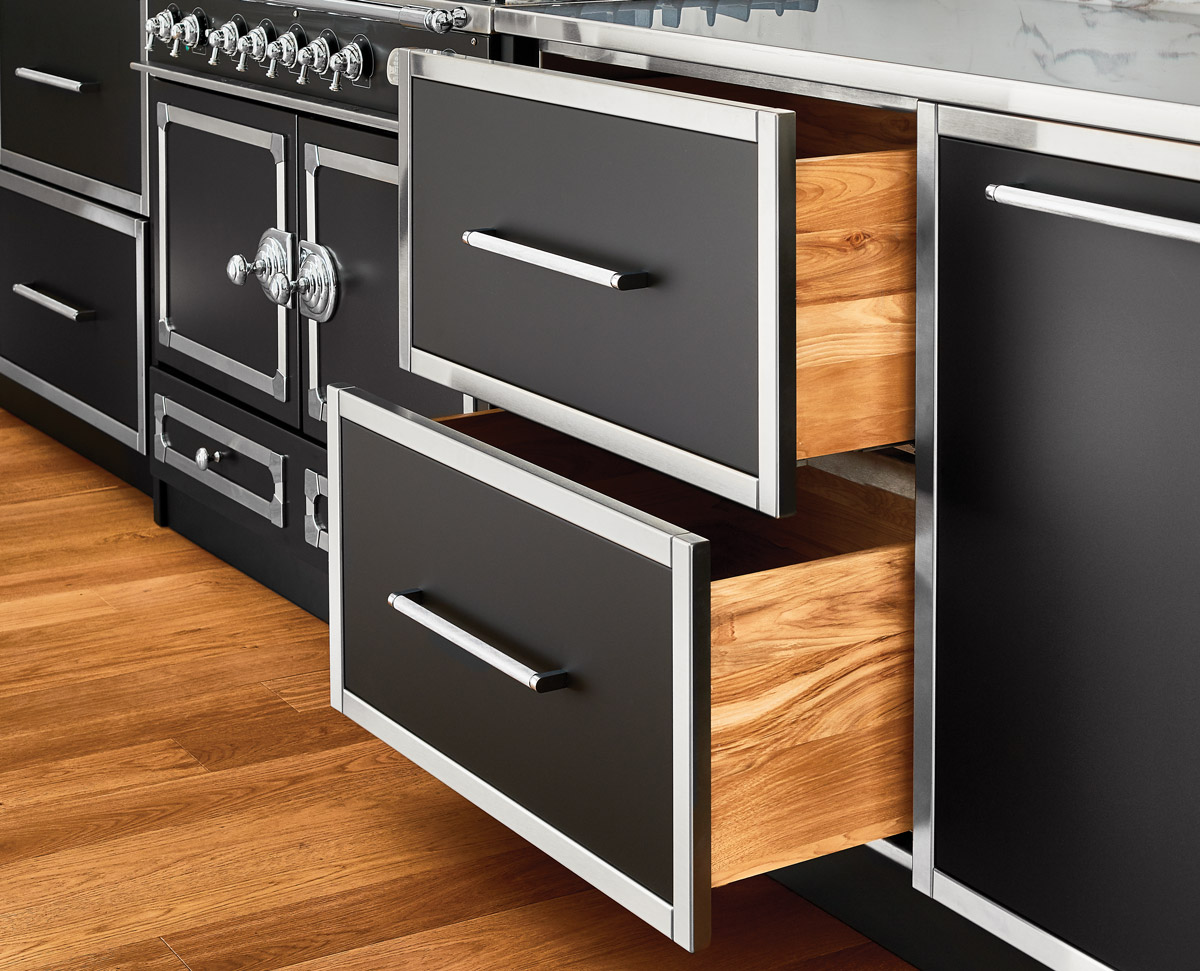 Exterior Trim Styles
SEDONA
Classic Thick Shaker Style
ALTA
Modern Thin Shaker Style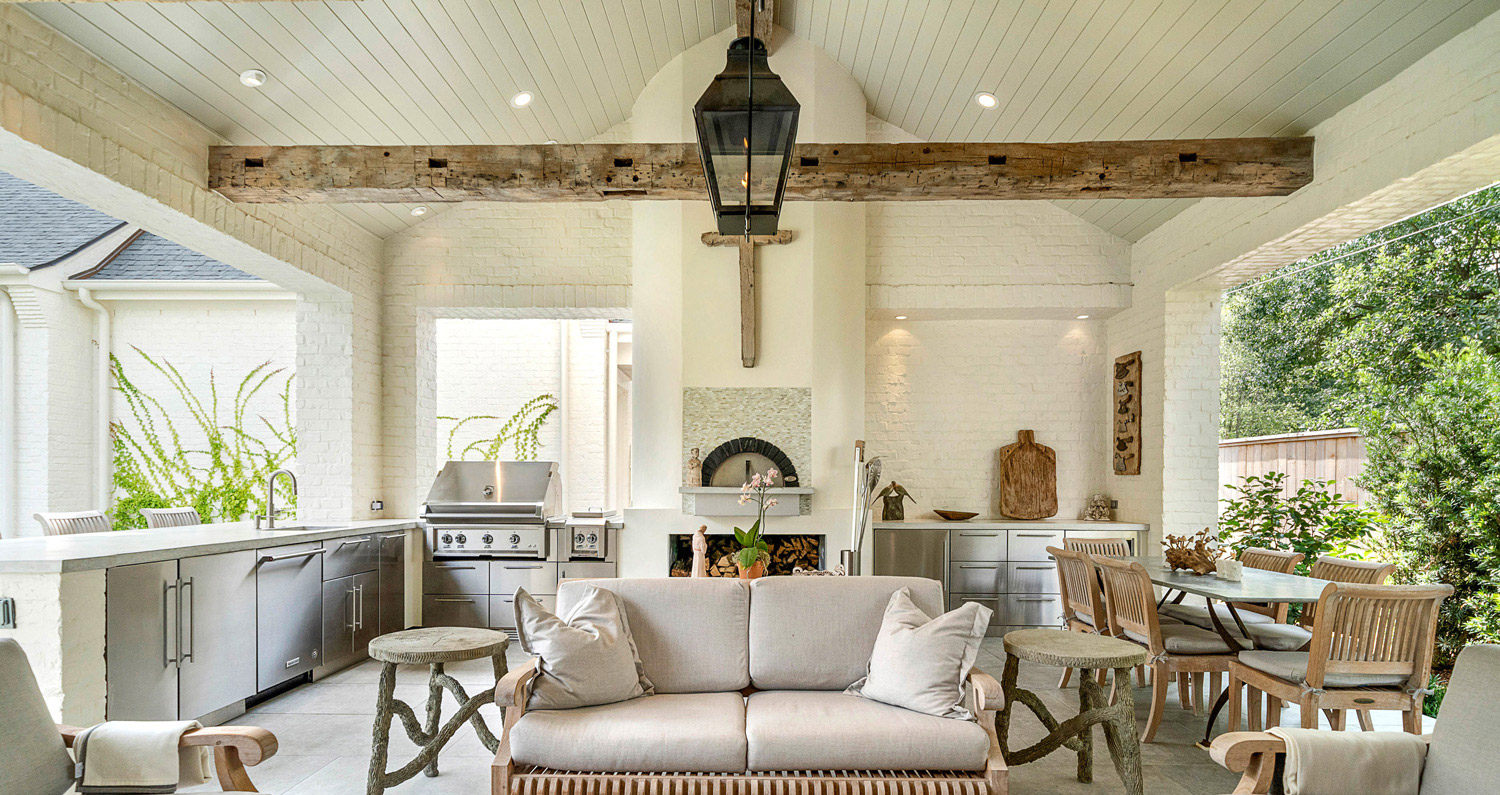 Outdoor Kitchen Options
Marine Grade 316L Stainless Exteriors
High-Grade 304 Stainless Interiors
Weatherproof Gasket
Blum Movento Soft Close Hinges and Slides
Curated Powder Coat Colors
Flat, Sedona & Alta Exterior Trim Styles
Premium Appliances
Request A Quote
Choose your Trim
These elegant yet rugged outdoor cabinets are hand-built by craftsmen using marine-grade 316L stainless steel as the standard on all exterior drawer and door faces and premium-grade 304 on all interior bodies. We build our products to withstand all outdoor elements – including rain, dust and snow. While other manufacturers fall short on details, John Michael Outdoor Kitchens takes the extra step in building products to last a lifetime. FlatSedonaAlta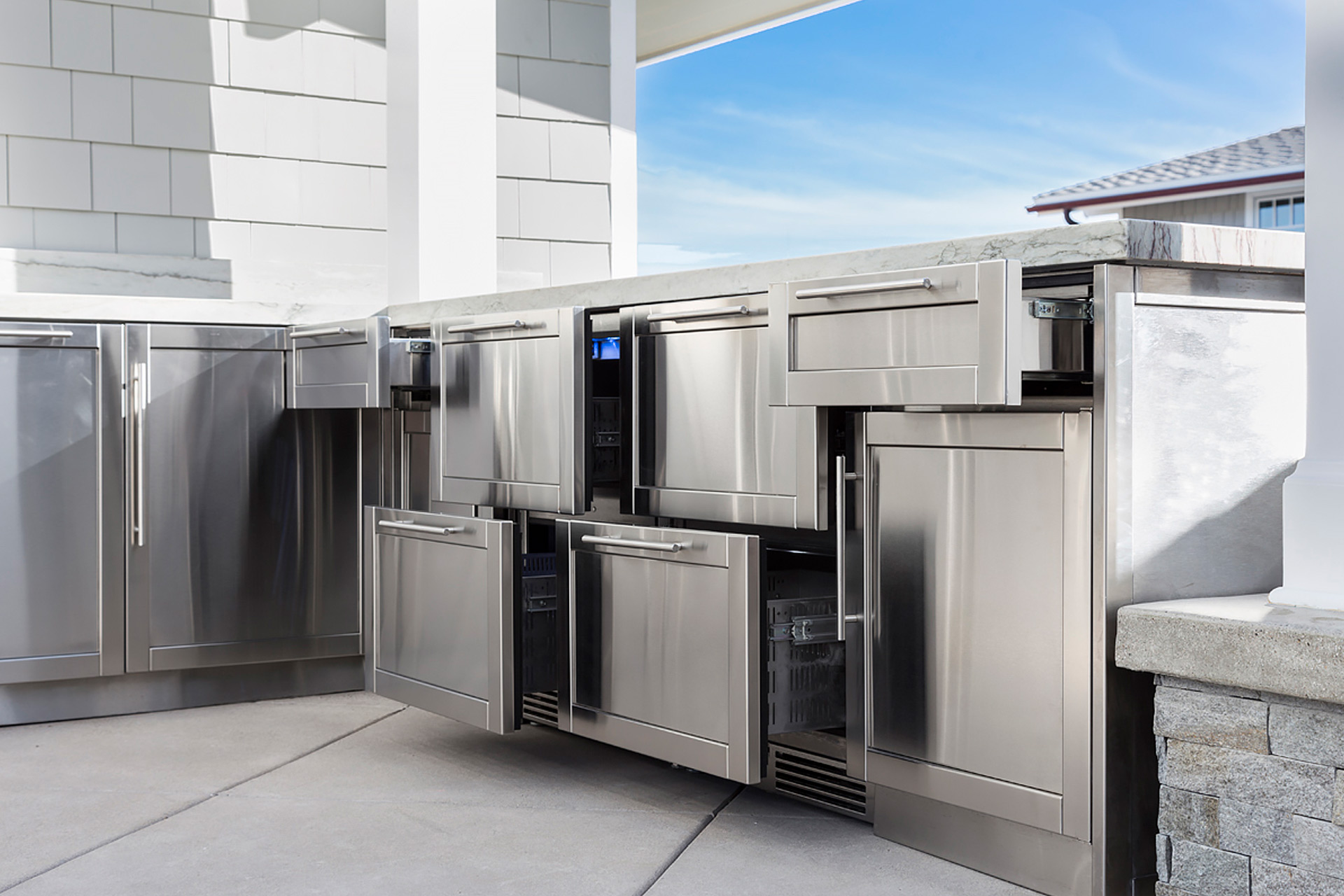 304, 316L STAINLESS STEEL
Choose your Colors
For those customers that prefer a color with their John Michael Kitchen, the metal exteriors are powder coated. Unlike paint, powder coating is applied electrostatically and cured with heat. This creates a hard finish that is much tougher than conventional paint, but maintains the same finish quality and aesthetic. Since the kitchen is the most used part of the home, powder coating is a far superior solution for cabinet exteriors, lasting significantly longer than wood painted cabinets. Choose from one or multiple of our designer curated powder coat colors. Visit Photo Gallery
Outdoor Cabinet Options
We build our products to withstand all outdoor elements – including rain, dust and snow. While other manufacturers fall short on details, John Michael Outdoor Kitchens takes the extra step in building products to last a lifetime. Each door & drawer configuration is designed with a water-tight seal to prevent water intrusion into your stored outdoor goods. *All Cabinetry Available in ADA Compliant Sizes
All Outdoor Cabinets Available in 3" Width Increments

Download Specs