The Best BBQ Grills in the Business
---
The grill is the heart of your outdoor kitchen and a side burner or searing station is the perfect companion. That's why we at John Michael Kitchens offer only the best in outdoor grilling. With brands like Lynx, Hestan, Fire Magic, and the unique Evo Grill you are sure to find the perfect fit for your kitchen. We build our Grill and Burner Bases to fit all of these models.
Cabinets for All Major Grill Brands
---
Even if you go with a product outside of John Michael Kitchen's esteemed line-up of grills, you can rest assured that we should be able to build you a beautiful cabinet base to fit whatever option you choose. Remember, John Michael's craftsmanship is second-to-none and we use only the best stainless steel to construct our cabinetry – Marine-Grade 316L Stainless Steel.
---
BBQ Grill Carts – 72″ wide
(Grill Included – All carts have optional powder-coat upgrade)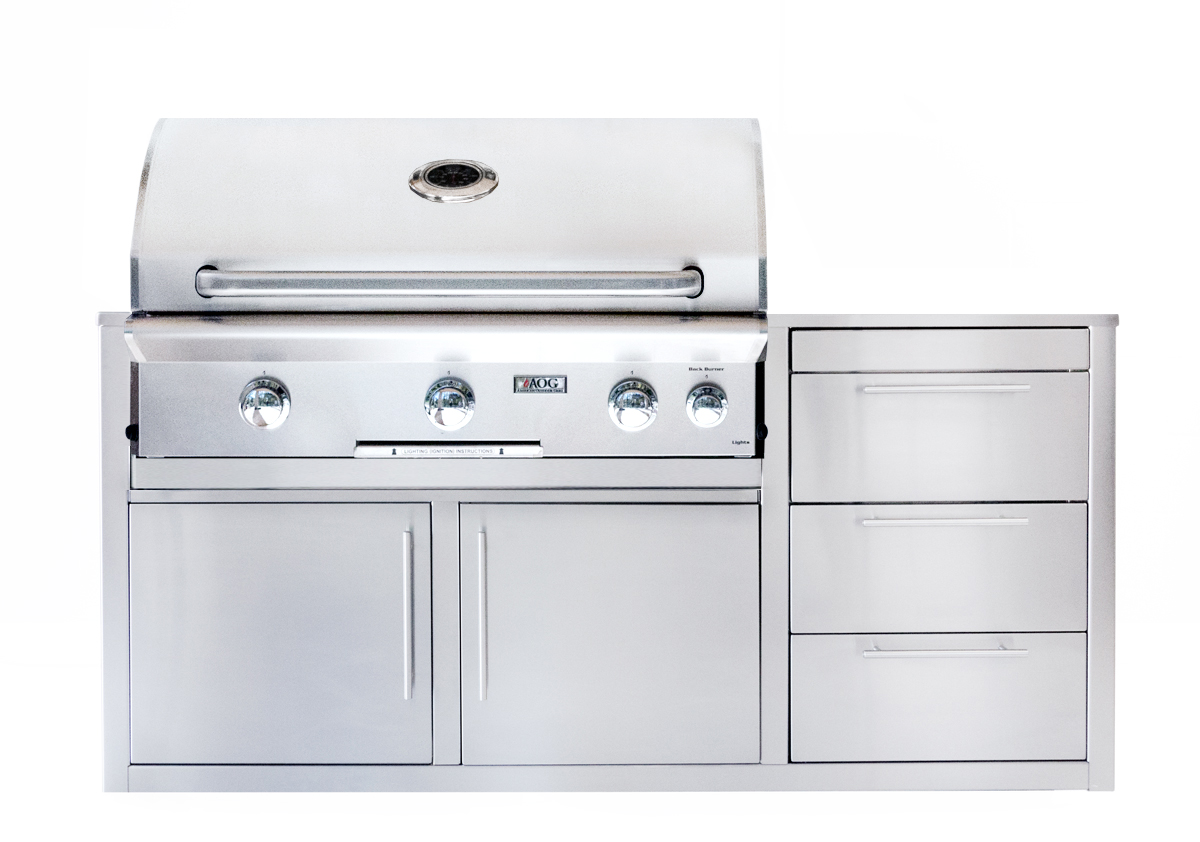 FireMagic AOG Grill Cart
Priced w/ 36″ Grill(other sizes available)
Price: $7,294
View Details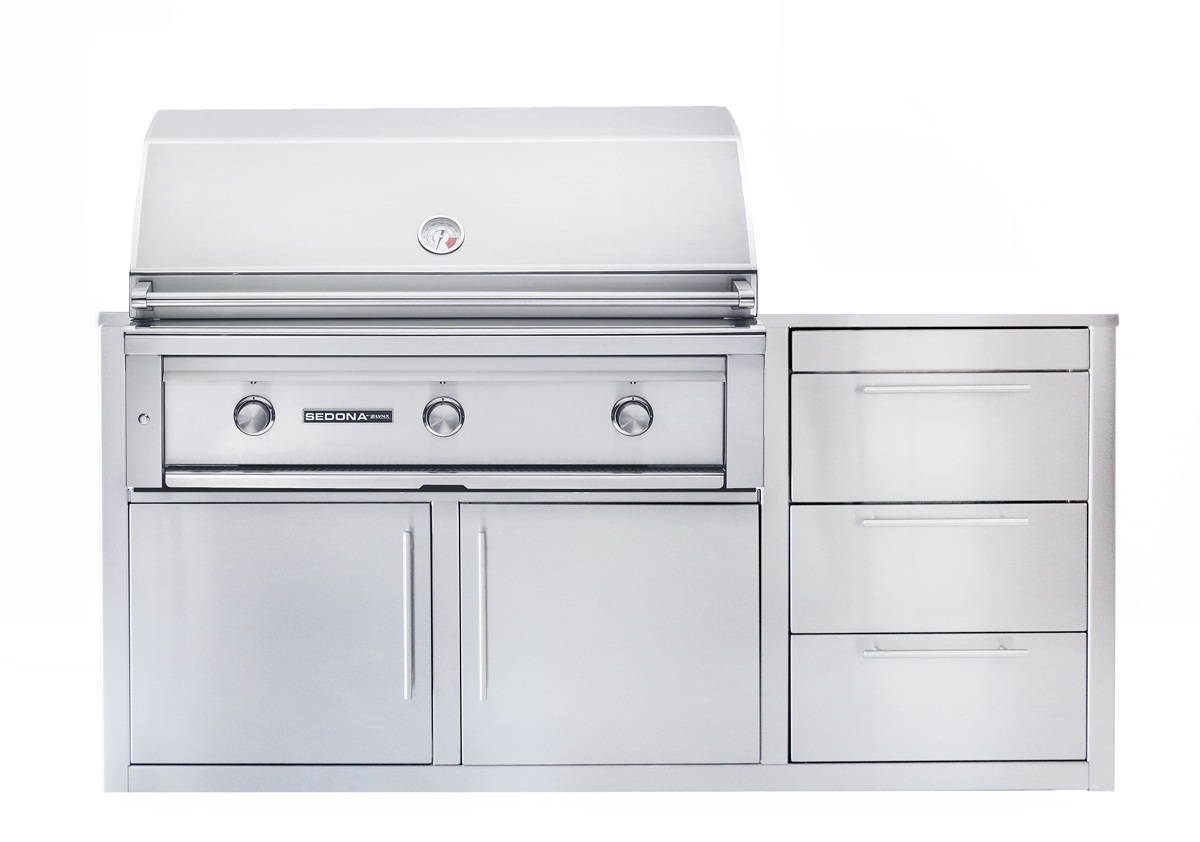 Lynx Sedona Grill Cart
Priced w/ 36″ Grill(other sizes available)
Price: $7,578
View Details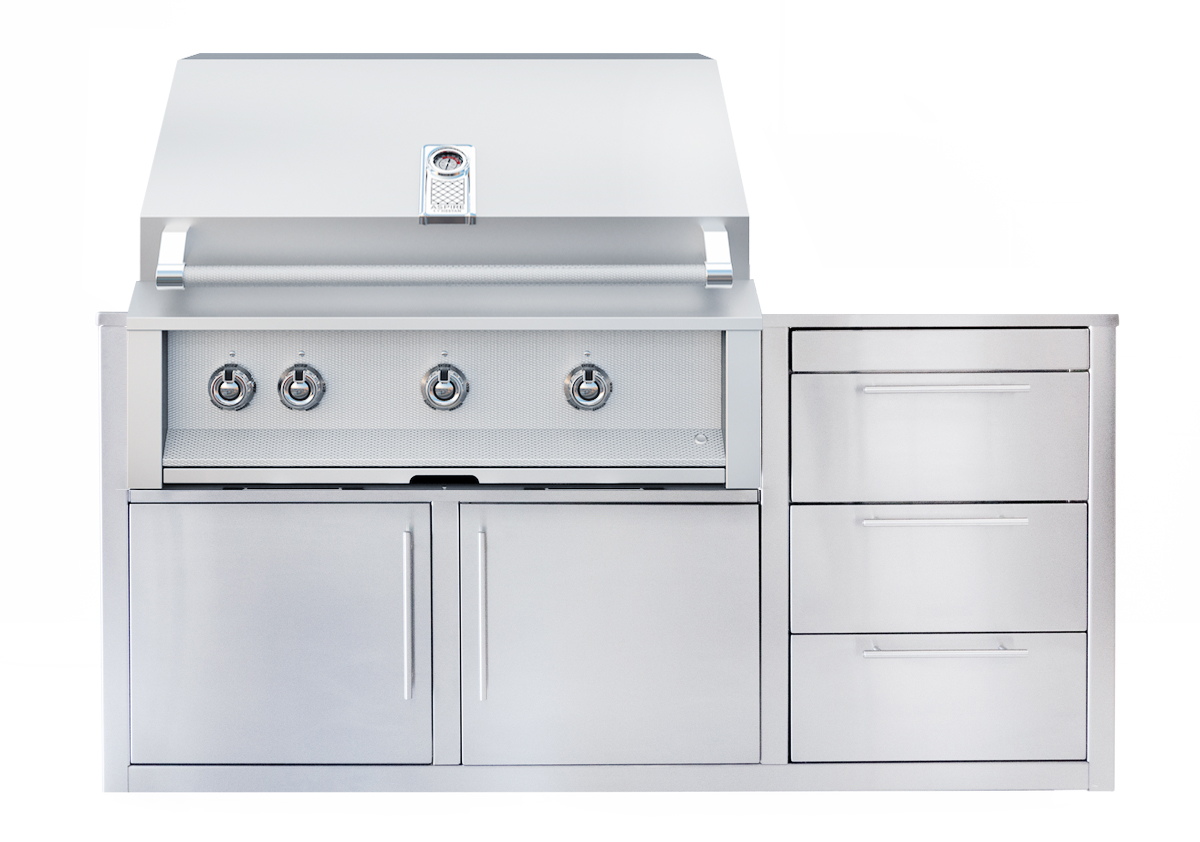 Hestan Aspire Grill Cart
Priced w/ 36″ Grill(other sizes available)
Price: $8,148
View Details
---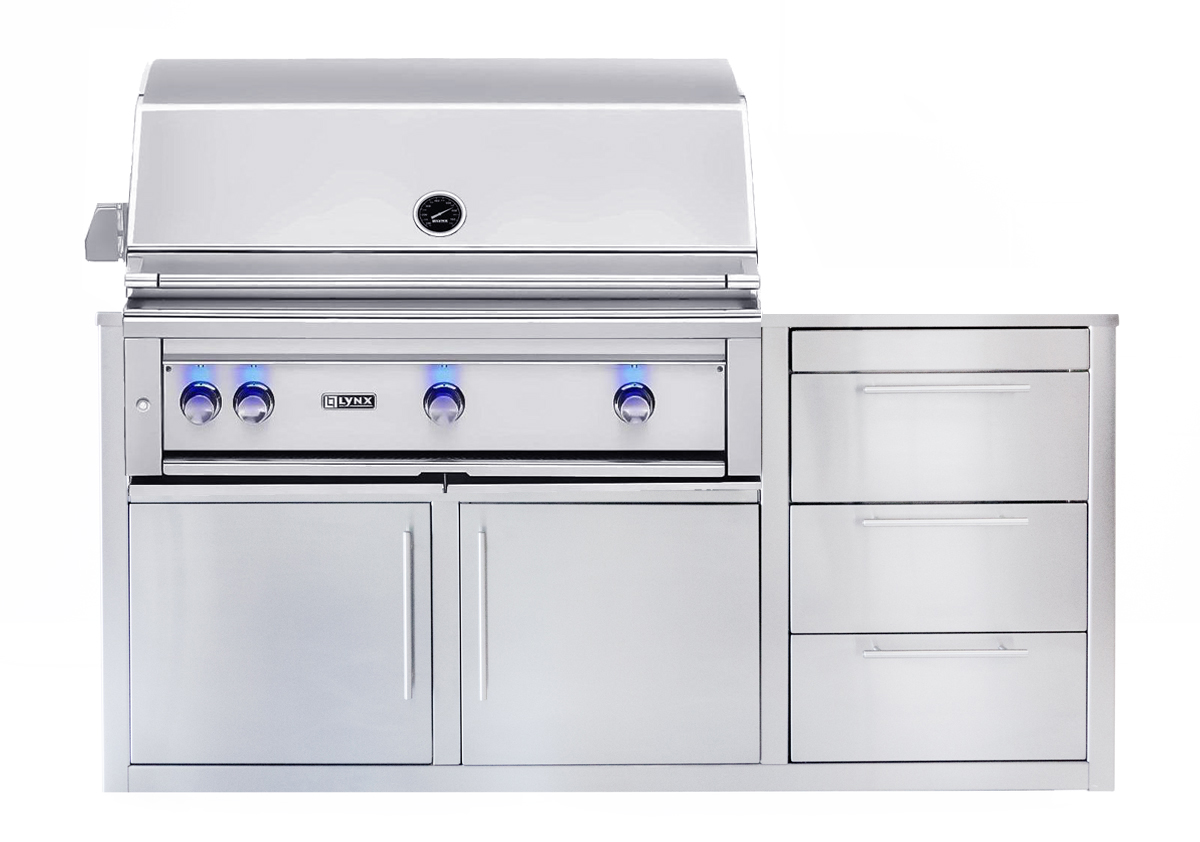 Lynx Pro Grill Cart
Priced w/ 36″ Grill(other sizes available)
Price: $9,938
View Details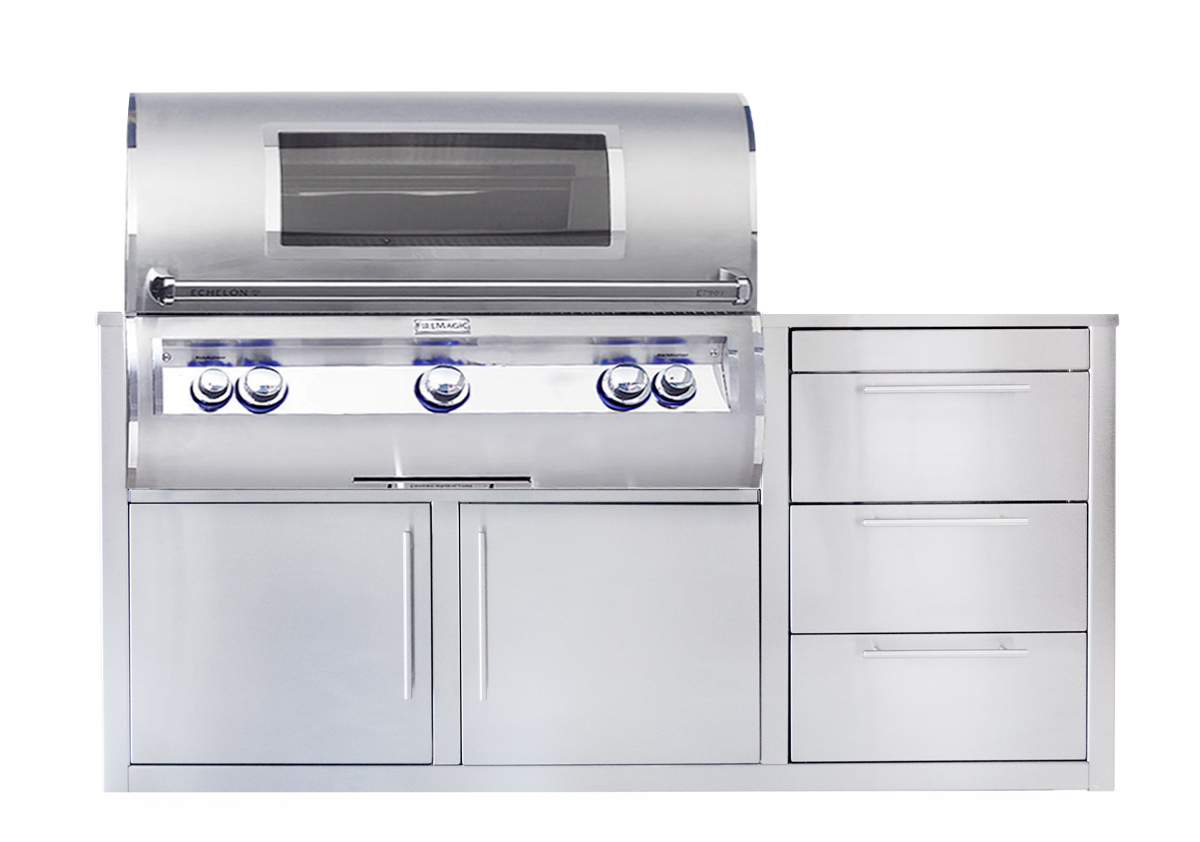 FireMagic Grill Cart
Priced w/ 36″ Grill(other sizes available)
Price: $10,296
View Details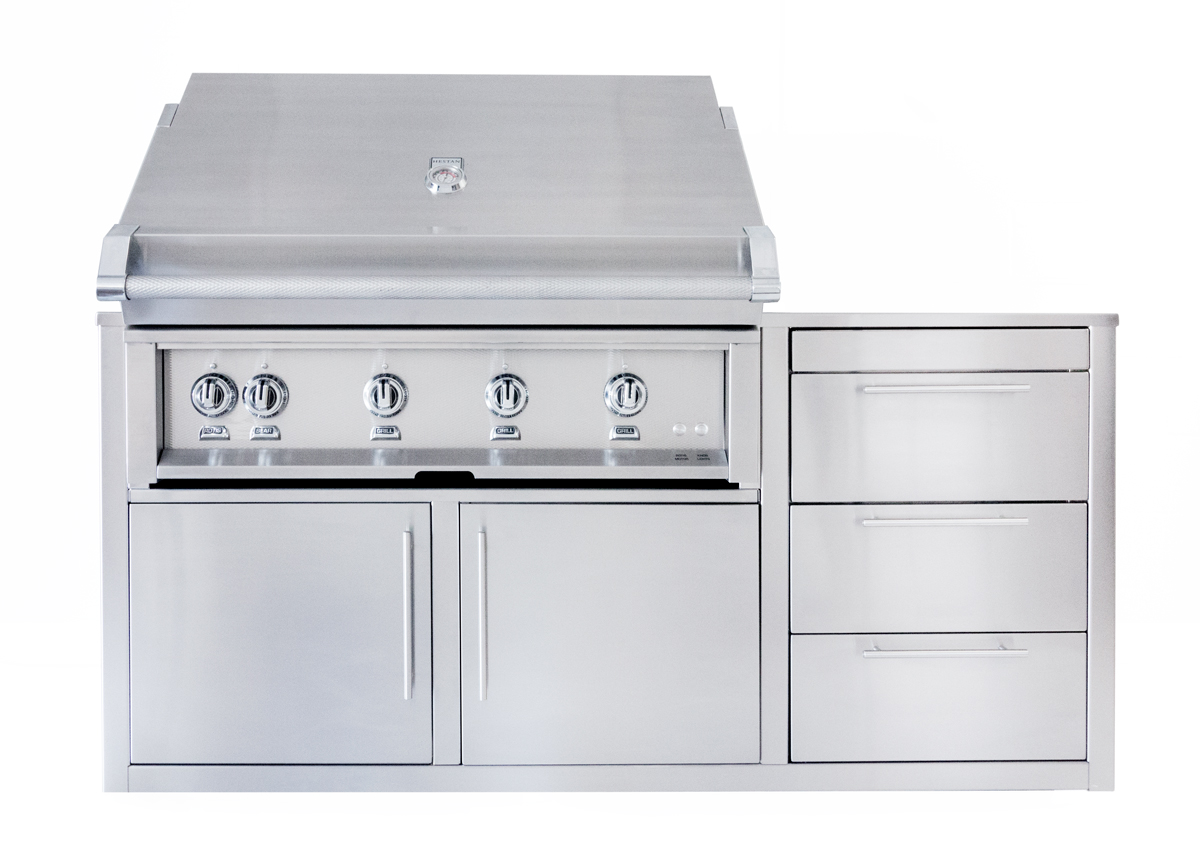 Hestan Grill Cart
Priced w/ 36″ Grill(other sizes available)
Price: $10,548
View Details