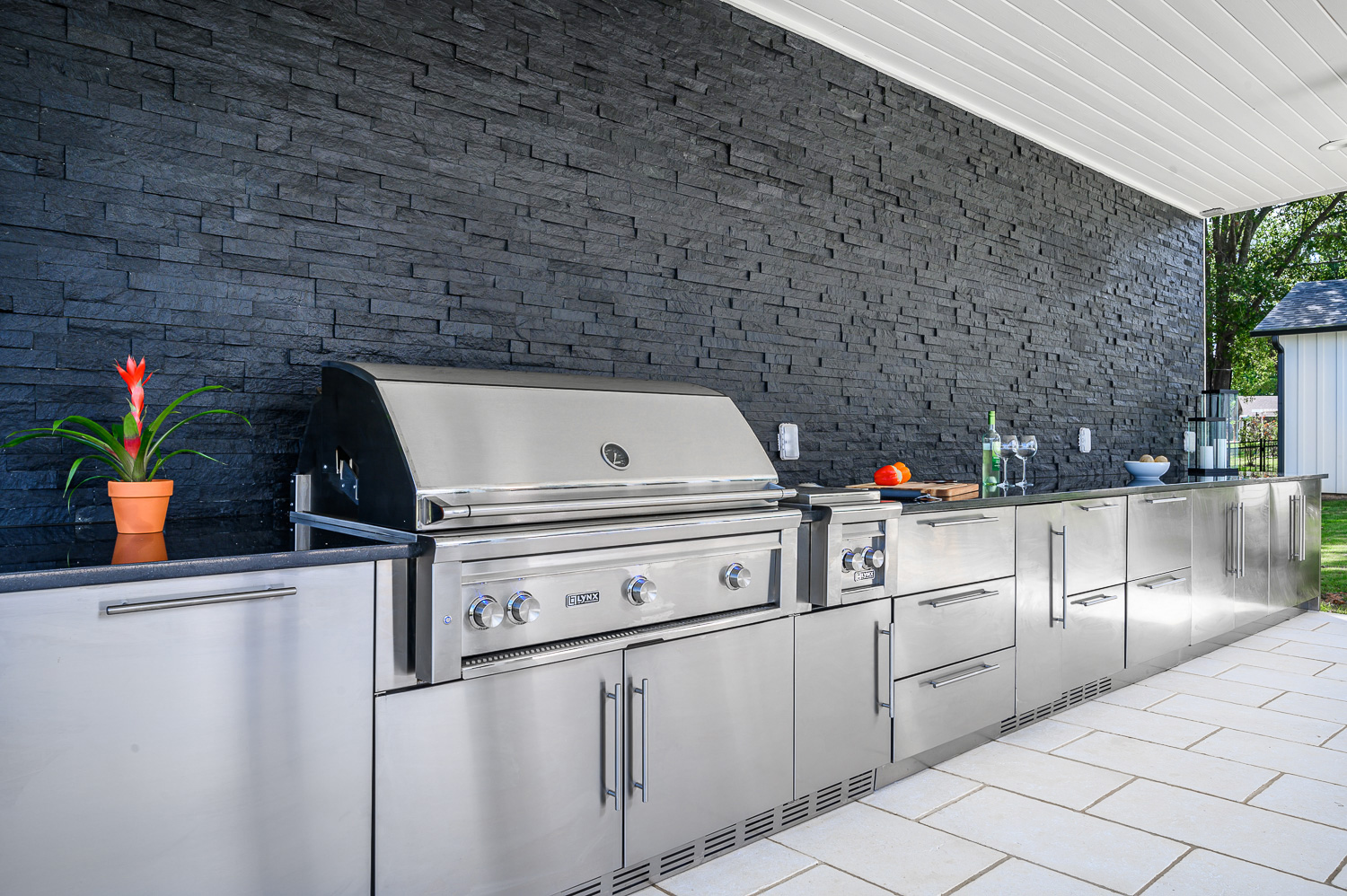 BBQ Grills & Outdoor Refrigeration
Offering the Best Names in Grilling & Cooling
Premium BBQ Grills
The grill is the heart of your outdoor kitchen and a side burner or searing station is the perfect companion. That's why we at John Michael Kitchens offer only the best in outdoor grilling. With brands like Lynx, Hestan, Fire Magic, Alfresco, Viking and the unique Evo Grill, you are sure to find the perfect fit for your kitchen. We build our Grill and Burner Bases to fit all major outdoor grilling brands.
The Leaders in Outdoor Refrigeration
Outdoor refrigeration is a very complicated part of the home. When building an outdoor kitchen suite, it is important to invest in quality outdoor refrigeration. John Michael Kitchen's curated selection of premium outdoor refrigeration products carry the longest and most comprehensive manufacturers warranties. Choose from brands like True and Perlick for the most dependable outdoor refrigeration and service. Outdoor refrigeration products come configured in full door or drawer, refrigerator/freezer combinations, along with icemakers, and wine reserves.