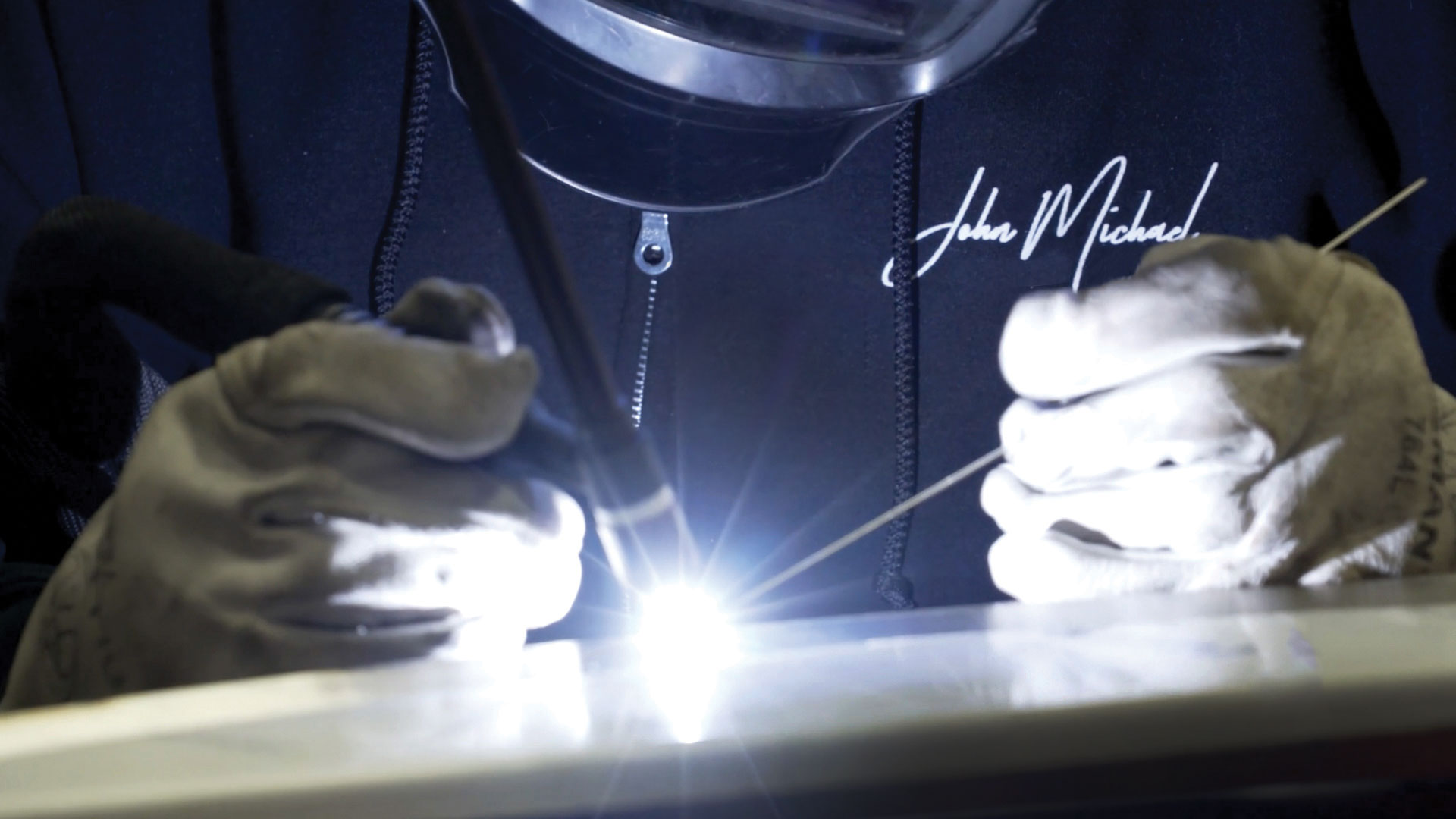 American Made Cabinetry
Proudly Handcrafted in South Carolina
Inspiration that Started it All
John Michael Kitchens is a family owned design, manufacturing and retail company that is comprised of designers, engineers, fabricators, and business people that have dedicated ourselves to providing an innovative, unique, and customer focused kitchen design build experience. As a unique multi-disciplined team, we are able to design and build kitchens from both metal and traditional wood mediums, creating the most visually remarkable and long lasting kitchens available. Only the highest quality materials and components go into a John Michael Kitchen, making it the gold standard for kitchen innovation, design and quality.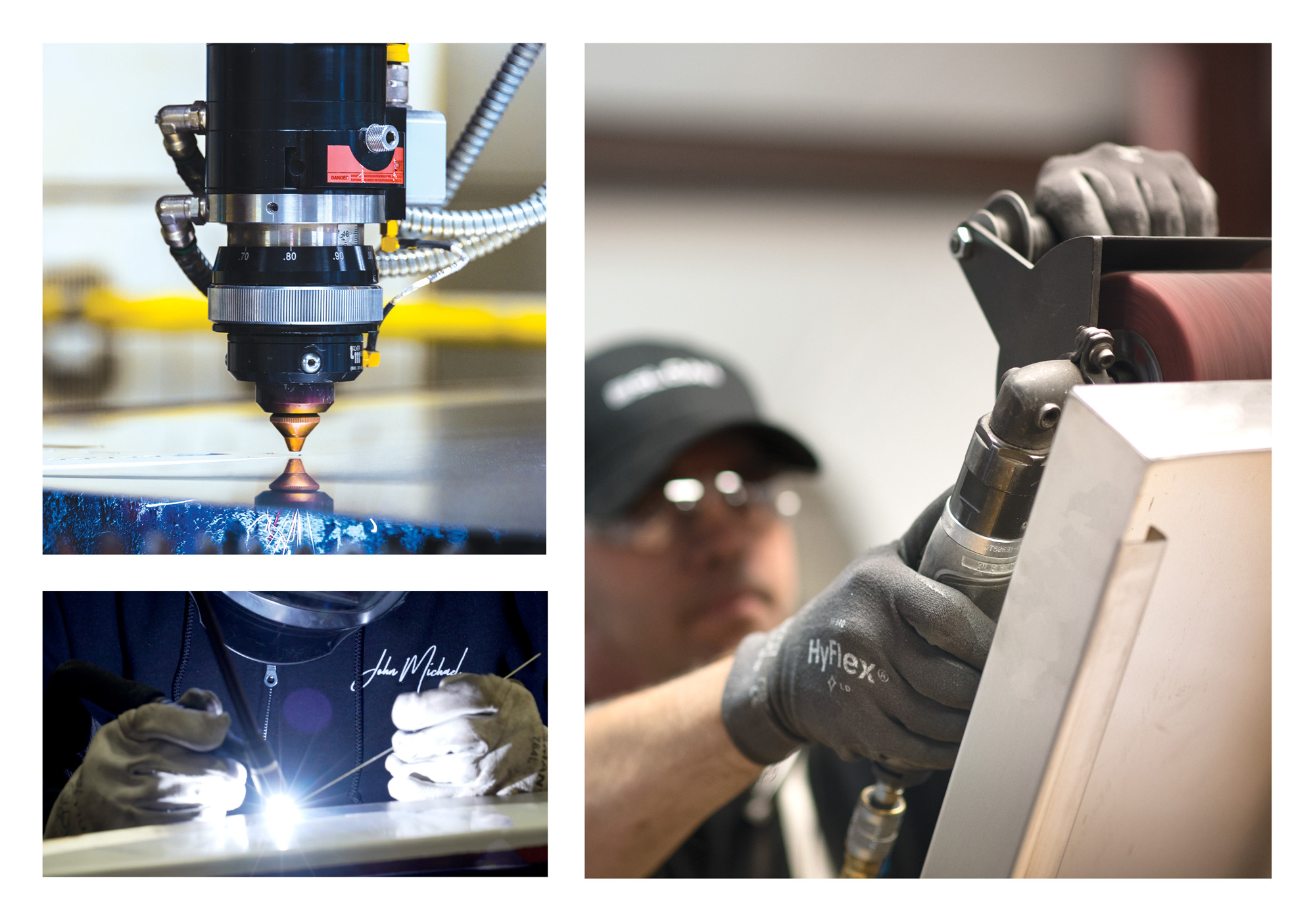 When John Michael Kitchens began, founder's John Craig and Michael Sloan were on a mission to create the most esthetically pleasing and longest lasting outdoor stainless steel kitchens. In doing so, they found themselves selling outdoor kitchens in all 50 states in the first two years of business, with incredible customer satisfaction. After quickly rising to the top for outdoor kitchen quality and service, it became very evident that it was time to bring the John Michael experience, indoors.
Being a multi disciplined manufacturer working with both wood and metal mediums, makes John Michael Kitchens stand in a league of it's own. Kitchen design is trending to different mediums in the kitchen, as there has been so much traditional styling and redundant manufacturing processes, resulting in rather dull and drawn out style for so many years. John Michael is pushing boundaries with bringing metal into interior design, which not only enhances design libraries, but also creates iconic and one-off kitchens that are built to last a lifetime.
We are proud that all John Michael Kitchens are fabricated from scratch in our 166,000 sq/ft manufacturing facility located in South Carolina. Our in-house design and engineering teams are focused on creating the most intuitive and customer-centric kitchen design experience. Producing the perfect kitchen for each client is our mission.
At John Michael Kitchens, the customer is our priority and the experience is personal. We take great pride in the idea that our customers have chosen and entrusted in us to build their dream kitchen, it's a big deal. We understand the importance of getting it right and being here for you every step along the way, from design, to build, installation, and beyond.
The JMK Way
Submit Drawings, Plans, or Concepts
Receive Pricing & Drawings within 2-4 business days.
Revise drawings and Approve for Production
Submit Payment & builds can take from 4-12 weeks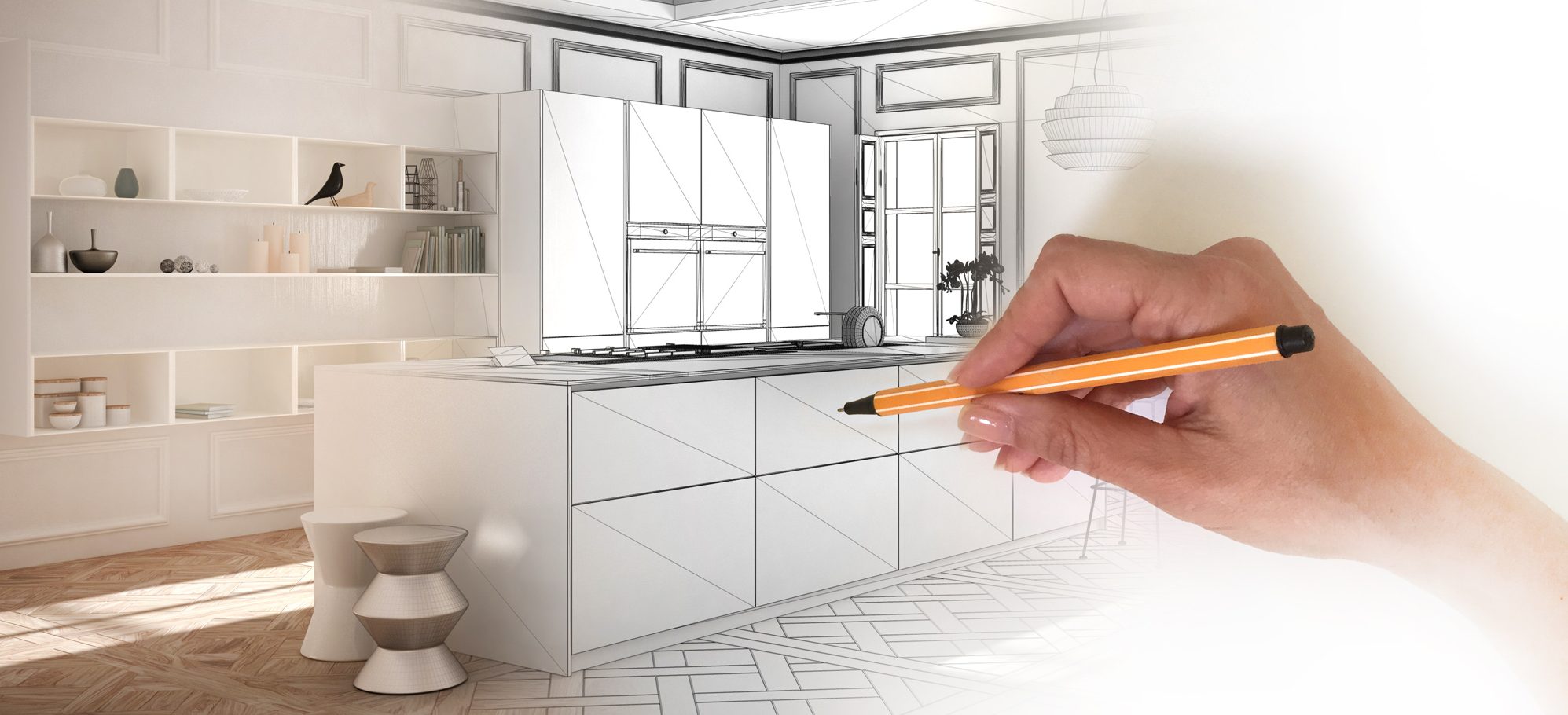 The process is simple, just contact us via web or phone with your plan. Your ideas can be a large set of construction drawings, or even a simple drawing on the back of a napkin, our designers can work with anything. Sometimes there are no revisions, sometimes there are many, but we are here until it is absolutely perfect! Once the design is nailed down, the project will go to engineering for any custom tailoring to fit your space. Once approved, a deposit will be made production will begin on your build.The build process can take anywhere between 4-10 weeks, depending on multiple factors. Once your project is complete, you will be notified by one of our customer service specialists that your order is on the way.
Most of our products are shipped via LTL, or less than truckload. Our standard shipping includes a curbside delivery service, which means the driver will unload the freight on the curb or driveway, so you want to be sure to have some help to get the kitchen components to their location.
We offer a white glove service that includes an in home delivery, unpacking and discarding of packaging. If you are interested in white glove delivery, please notify your sales representative to receive quotes prior to shipment. Prices can vary by location, steps, delivery conditions, etc.
Once you have received your order, it will be ready to bolt right together. The cabinets bolt together with 4 bolts, then leveled with a provided wrench. Always use a licensed general contractor for any plumbing, gas or electrical work.
We strive for a single and simple mission: to have the happiest of customers. Whether it be your designated design professional, or one of our customer service representatives, rest assured we are here for you every step of the way. We are family owned, and it shows. If you give us the pleasure of building the heartbeat of your home, we are family.
---
Appliances
In the kitchen, our high quality cabinets are built to the highest of standards for both form and function. For appliances, it is all about performance, longevity and engineering.
John Michael Kitchens is proud to be a partner of the worlds most recognized appliance brands, to provide a turn key kitchen experience. We have hand picked each supplier, that we feel meets our very high and demanding expectations, from design, functionality, and most of all, customer service. Our suppliers are an extension of us, and your experience, so choosing the most proven is the only option.
All appliances carry the individual manufacturer's warranty. John Michael Kitchen's customer service team is your only call and we will schedule any warranty work you might encounter.
The benefit to a John Michael kitchen is a turnkey experience. You are just a phone call away!